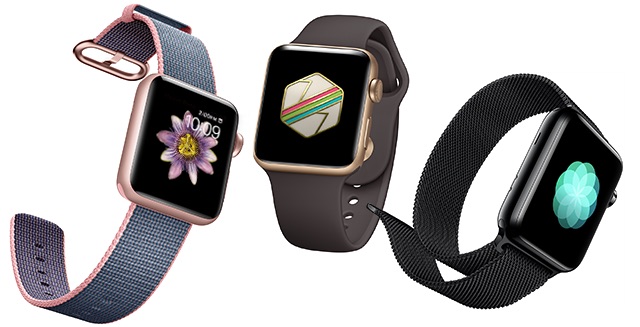 What it is: Aetna may partner with Apple to deliver free or discounted Apple Watches to Aetna subscribers.
On huge factor that can lower health care costs will be wearable computers that can track a person's health in real-time. That's why Aetna may give subscribers free or discounted Apple Watches to help monitor their health. The healthier people remain, the less money Aetna will need to spend so the Apple Watch promises to improve health care and financial costs at the same time by focusing on preventing problems before they can get out of hand.
Real-time health monitoring is the key to wearable computers like the Apple Watch. The key to the Apple Watch is usability. With a computer, you can work at it for hours at a time. With a mobile device like a smartphone, you may only use it for a minute or two on average. With a wearable computer, your interaction with the device can be measured in seconds.
That's why the idea of playing games on an Apple Watch is relatively pointless because the screen is too small and a smartphone or tablet screen offers more visual real estate in addition to stronger processing power and graphics. Each type of computing device excels in tasks the others can't duplicate and it all boils down to time.
Can you monitor your health on a desktop PC? Yes, but the moment you step away from your computer, you lose any real-time health monitoring benefits. With wearable computers, your device can track your health at all times without you needing to be consciously aware of it.
Aetna will likely save money giving away or discounting Apple Watches for its subscribers. That means other health insurance companies will likely follow suit so they can save money as well. From an insurance company's perspective, saving money is the goal. From a patient's perspective, staying healthy is the goal.
Fortunately with the Apple Watch, both sides can achieve their goals at the same time. If you want to stay alive and stay healthy, you want a wearable computer such as the Apple Watch. Real-time health monitoring is the future of health care so you can wait for your insurance company to give you an Apple Watch, or you can get the benefits of an Apple Watch by buying one yourself. Either way, you'll soon rely on real-time health monitoring to improve your health and lower health care costs at the same time.
To read more about Aetna's plan to subsidize Apple Watches for its subscribers, click here.