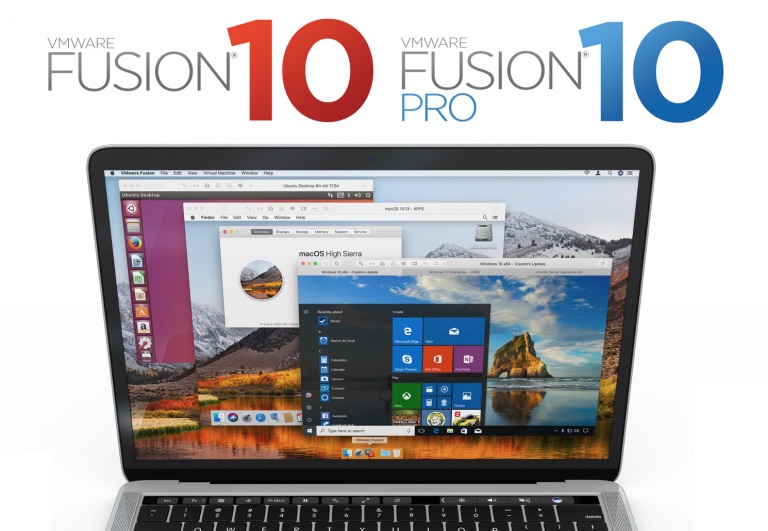 What it is: VMware announced Fusion 10, their latest virtualization software.
If you need to run Windows programs on a Macintosh, Apple offers the most straightforward but limited solution known as Boot Camp. That lets you install and run Windows on a Macintosh in a separate disk partition while keeping macOS on another disk partition.
The big advantage of this solution is that it essentially turns your Macintosh into a Windows PC. The huge drawback is that you must choose to run either Windows or macOS. The moment you want to switch operating systems, you have to shut down one and reboot in the other one.
A far more elegant solution is to use virtualization software. Oracle offers a free, open source program called VirtualBox but a far smoother solution is to use a commercial virtualization program such as Parallels or Fusion.
At one time, Parallels and Fusion were in heated competition with each other. Then for some reason, VMware seemed to issue updates less frequently than Parallels to the point where Parallels became the clear choice. Now WMware has issued Fusion 10 in an effort to catch up to Parallels.
So the choice boils back down to Parallels or Fusion. Most likely, you can't go wrong with either option but the real question is whether Fusion has caught up or surpassed Parallels. Given WMware's past sluggishness in updating Fusion, the answer is probably no.
The best way to decide is to find a copy of Parallels and Fusion running on someone else's Macintosh and see which one you like best. In the past, Fusion seemed the slicker and more advanced of the two while Parallels seemed less stable. Then Parallels kept up a steady stream of updates while Fusion remained relatively stagnant until Parallels became the obvious choice.
For Fusion to dethrone Parallels with the latest version seems unlikely. Yet Fusion may still offer features you may prefer over Parallels. In either case, you can get an excellent virtualization program in Parallels or Fusion for less than $100 so you can't go wrong with either choice.
Parallels and Fusion can also share virtual machine files so if you have old Parallels files, you can convert and run them in Fusion and vice versa.
The best part about the latest version of Fusion is that VMware finally seems to be making an effort to improve Fusion and hopefully surpass Parallels. Given the history of both companies, Parallels has been more consistent and dependable. I initially started with Fusion then reluctantly switched to Parallels only when Parallels finally offered clear advantages over Fusion.
For Fusion to get me to switch away from Parallels and back to Fusion will not be easy. Until Fusion offers dramatic performance advantages over Parallels, there's little reason to switch from Parallels to Fusion.
If you're buying virtualization software for the first time, I'd give the nod to Parallels for now, but take a look at Fusion. Fusion will do a fine job too, so it's really a matter of what you need and what features you like in both programs.
Ultimately in the battle between Parallels and Fusion, there is no loser. Either one will help you run Windows on a Macintosh.