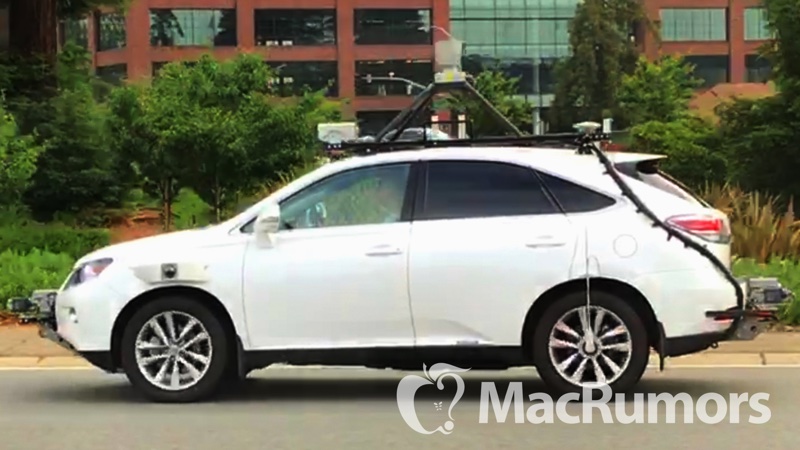 What it is: Tim Cook recently mentioned autonomous systems technology that goes beyond just cars.
The iPhone completely disrupted the smartphone market, but rivals such as Huawei and Samsung now offer similar hardware while Android offers similar software to iOS. What will make the big difference this fall will be Apple's inclusion of augmented reality that will dramatically separate the iPhone from any of its rivals. It will likely take at least a year or two for Android to catch up and by that time, Apple's augmented reality goals will have just moved further ahead. In the smartphone market, augmented reality is going to be the key difference between the iPhone and iPad and everything else.
Curiously, rivals failed to see Apple's long-term designs on augmented reality, even after Apple acquired several augmented reality companies. The future was clear for rivals to see Apple's plans, yet they failed to notice the future occurring right in front of their eyes. Now the next major game-changer will occur with autonomous systems.
Most people think of autonomous systems as self-driving cars, but that's just one option as Tim Cook hinted at during a recent financial conference. Since Tim Cook had earlier hinted about augmented reality, it's likely that Apple is doing more than just developing a self-driving car in the same way that iOS was more than just a smartphone operating system.
If you want to see the danger of too narrowly focusing your vision, just look at how Microsoft fumbled their Windows Phone operating system. Windows Phone was a decent smartphone operating system, but as soon as it appeared, Apple introduced the iPad running iOS, and suddenly Microsoft realized they had designed Windows Phone strictly for smartphones. That caused Microsoft to rush Windows RT to the market for tablets, which was completely incompatible with Windows Phone on smartphones.
In comparison, Apple had designed iOS originally for the iPad but released the iPhone first. Apple looked at the long-term vision of a touch screen operating system that could adapt to different form factors. Microsoft simply reacted to the iPhone by developing Windows Phone and failed to recognize the future of tablets as well.
That's why it's unlikely that Apple is focused just on self-driving cars but as Time Cook hinted, on autonomous technology in general. Besides self-driving cars, what else could require autonomous control? Trucks are an obvious choice but what about trains, trolleys, monorail systems, and other forms of travel? Light rail mass transit, often called trolleys, are making a comeback in major cities as an alternative form of mass transit besides buses. Light rail would be far easier to create as an autonomous system since it can only travel on rails, but it still must watch out for obstacles such as cars or pedestrians cross its tracks.
Anything that moves could fall under the category of autonomous systems such as Roomba robotic vacuum cleaners, which also points to robots in general. It's highly unlikely that Apple will invest in technology solely for self-driving cars in the same way that Microsoft developed Windows Phone as an operating system solely for smartphones. Most likely Apple is looking at robotics as part of their autonomous technology research.
After all, robots need to navigate an office, home, or warehouse. Robotic security guards need to navigate around a shopping mall or streets. Robots need to know how to navigate stairs and pedestrians along with cars and fixed obstacles like walls and light posts. To narrow research to just self-driving cars is too limiting. Autonomous technology is more than just self-driving cars but robotics in general. Robots need to fly, roll, crawl, or walk around the world, and that requires autonomous technology.
So it's likely that Tim Cook is hitting about Apple moving into robotics with their autonomous technology. Self-driving cars are just one form of robotics, but it's not the only form. Apple probably doesn't want to limit themselves to just self-driving cars in the same way that Microsoft limited Windows Phone just to smartphones. What Tim Cook has hinted is that Apple's future is looking towards robotics where self-driving cars are just one form of autonomous technology.
The future of Apple isn't a self-driving car alone, but robotics in general. While it may take years before we see an Apple robot, that's the direction they're heading, not just self-driving cars. Until autonomous technology appears in all forms, we can wait for an Apple robot while using an iPhone or iPad with augmented reality. Then we can wonder how rivals failed to see the big picture and narrowed their focus to competing in a single sliver of a market while missing the overall market in general.
To read more about Tim Cook's remarks on autonomous systems, click here.