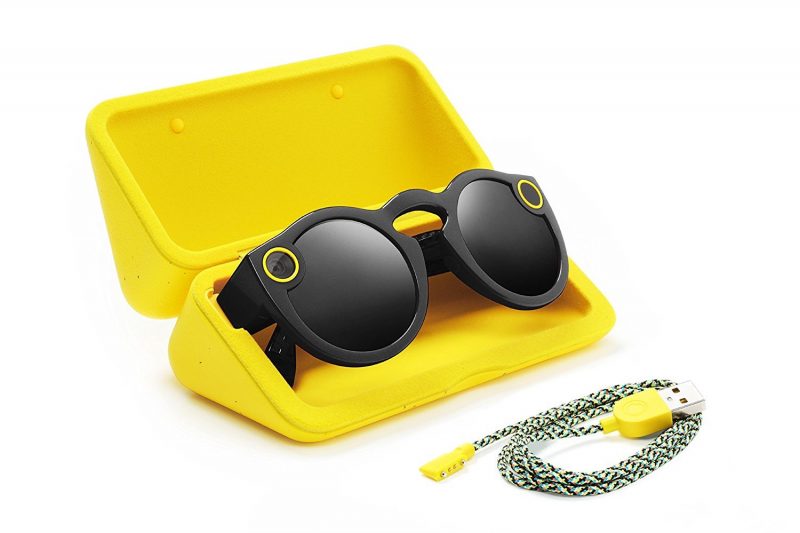 What it is: Apple introduced ARKit to create augmented reality apps for iOS and that will eventually lead to smart glasses.
Look at virtual reality headsets and they look like clunky boxes strapped to someone's face. That's uncomfortable and impractical except for short-term use in an enclosed area. Now look at the potential of augmented reality on an iPhone or iPad that you can comfortably use by pointing your mobile device around. That's why augmented reality will become the next major feature of iOS and separate the iPhone and iPad from Android.
However, viewing augmented reality through a mobile screen is just a stepping stone. The next step is to have augmented reality glasses. Right away people question why they would want augmented reality on smart glasses, but the simplest solution would be for people who already wear glasses. Instead of changing physical lenses every few years as a person's eyesight changes, why not let augmented reality smart glasses let you adjust the magnification of the lenses instead?
By letting you constantly adjust the magnification, smart glasses would be a must-have device for anyone who wears glasses. Forget about bifocals. Just adjust the magnification the way you need it for close or distant viewing. You could even turn smart glasses into binoculars or microscopes to look far away or really up close. Forget about seeing cartoon monsters in augmented reality apps like Pokemon GO. Smart glasses that simply adjust magnification are far more practical and useful.
Then toss in Pokemon GO augmented reality applications and you can see the vast potential of smart glasses. They don't need to look bulky like virtual reality headsets or clunky like Google Glass. They just need to look like ordinary glasses of today but with augmented reality features added in.
Augmented reality is the next big feature of the computing world. Just as graphical user interfaces like Windows changed the world, so will augmented reality change the mobile computing world. Desktop computers are so limited compared to smartphones because you'd never call a ride-sharing service like Uber on a desktop PC, nor would you ever get driving directions in real-time when you ned them in your car from a desktop PC. PCs have worked wonderfully well and will continue to do so. They just won't be the dominant form of computing any more as wearable computers and augmented reality smart glasses offer features that PCs can never do well.
Smart glasses are just part of the future of augmented reality. If you can overlay cartoon images of monsters or directions on an existing image, why not just magnify the image as well to make smart glasses a vision correcting device as well? Think of police and military applications that could turn smart glasses capable of viewing heat signatures from a fleeing criminal in the woods. Finding infrared signatures of a person's body could also prove useful for rescuing people lost in the woods. Smart glasses have a huge potential with augmented reality that goes beyond gaming. Expect smart glasses to become the next major wearable computer of the future.
Early smart glasses will simply pair a smart glass with an iPhone and let the iPhone do the processing. Eventually processing power can shrink so it can comfortably fit on a glasses frame. Until then, expect smart glasses and the iPhone to pair together much like the Apple Watch pairs with the iPhone today.
The future is bright for augmented reality. Just watch how the Android world tries to catch up in augmented reality to see the potential for how augmented reality can change the world forever.
To read more about Apple's smart glasses project, click here.