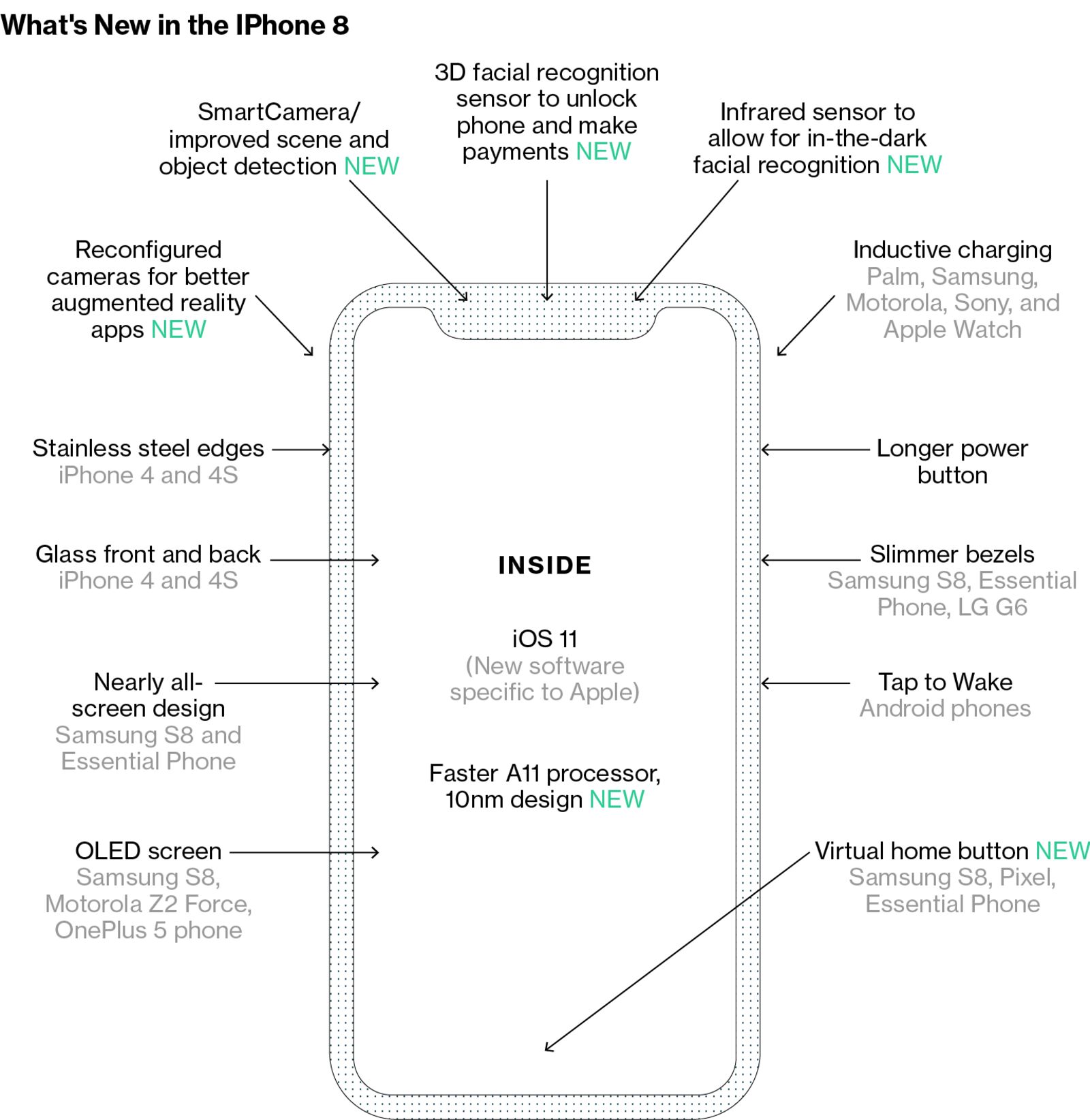 What it is: Apple announced a September 12 event where they will announce new products.
On September 12, Apple will use the new Steve Jobs theater to announce new products, specifically the iPhone 8. While most people will be looking at the hardware improvements such as wireless charging along with changes in the Home button, hardware improvements are trivial. Expect the camera to improve (as usual), but the real change will be in the software.
First, expect facial recognition. Second, look for different ways the iOS 11 user interface allows multitasking. Finally, the real revolutionary feature will be Apple demonstrating its own augmented reality apps.
This is what most companies do. They release new technical features and then expect everyone too be wowed by the technical features without a clear understanding of what those technical features might be good for. Think of Microsoft releasing their motion-sensing Kinect and then promptly ignoring it.
What Apple typically does is that they offer a technical feature and then demonstrate how that technical feature can be useful. Way back when Appel first introduced the Macintosh, they didn't focus on the graphical user interface. Instead, they focused on how easy the graphical user interface made it to draw (MacDraw and MacPaint) along with displaying fonts in a document (MacWrite). That alone clearly demonstrated the advantages of a graphical user interface that technical specifications could never do.
So Apple released ARKit to allow developers to create augmented reality apps, but you can be certain Apple has created their own augmented reality apps that they will demonstrate on September 12. The obvious use for augmented reality should appear in the Maps app where you can point your camera at a street and see street names and store names superimposed over the image. The Maps app should also use augmented reality for both outdoor and indoor directions such as walking directions in an airport terminal or stadium.
FaceTime should be another app that uses augmented reality. Apple had previously acquired a company called FaceShift that worked on facial recognition along with another company called Emotient that worked on identifying emotions in a person's face in real-time. This would allow FaceTime to recognize faces and the emotions of the person looking back at you, which might be a good reason not to use FaceTime if you have to deal with an unpleasant conversation.
Apple could also release a new app that scans 3D objects. That's because Apple acquired a company called Flyby Media that could identify 3d objects, which could be used to scan items for later 3D printing and to identify objects seen through a camera. Flyby Media's technology will likely be used to identify objects in a camera to overlay augmented reality items over it such as in an indoor Maps direction app.
On September 12, the real star won't be hardware advances but software advances, specifically in augmented reality. Apple announced ARKit in the summer and September 12 will be their chance to show everyone how augmented reality can be useful just as Apple showed the world how graphical user interfaces could be useful through MacDraw, MacPaint, and MacWrite.
Technology advances alone are meaningless. The best technology advances are those that include useful demonstrations that clearly show why those technical features are needed by ordinary people to solve previously unsolvable problems.
September 12 isn't just about the iPhone 8 but about augmented reality. Watch for Apple's augmented reality apps because they're going to define the future of augmented reality just like the iPhone defined smartphones.
To read more about Apple's September 12 event, click here.