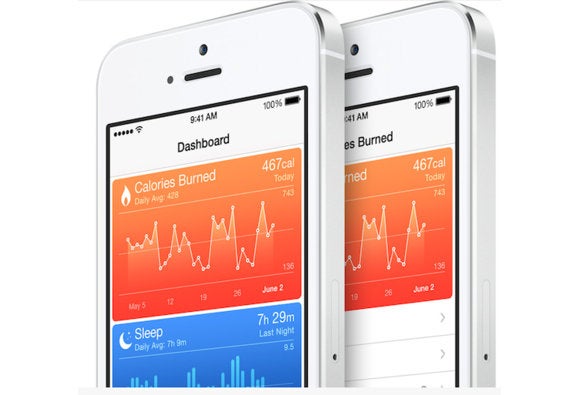 What it is: Apple is rumored to be working on further development of electronic storage of health records on the iPhone.
Everyone has a health history that doctors need to know about from allergic reactions to antibiotics to previous surgeries or diseases you may have gone through. Strangely, our medical records are often still stored on paper, which makes them difficult for the patient to access and review, and even harder for doctors in other parts of the world to review if they need to do so.
That's why Apple has been steadily targeting the health industry. First, Apple wants to monitor health in real-time using wearable computers like the Apple Watch. Second, Apple wants to store health records digitally on devices like the iPhone and Apple Watch. The idea is that your health records should be a crucial part of your identity that doctors need to access conveniently.
If you got hit by a car today and were rushed to an emergency room, how many doctors there would know anything about your medical history that could seriously affect your treatment? Yet if your medical records were stored on your iPhone or Apple Watch, doctors could access that data with your permission. (Hopefully you won't be unconscious.)
The goal of storing health records digitally on Apple devices will simply help draw more people to Apple products. While rivals narrowly focus on faster processors or sharper resolution screens, Apple is looking at the long-term future for why people might want to buy and use their products in the first place. In the Android world, what's the difference between an HTC, Samsung, and LG smartphone? Beyond cosmetic appearances and minor technical specifications, not much since all of those Android smartphones will generally behave and perform identically.
Why would someone want to use an iPhone instead of an Android phone? On a surface level, there's little difference but look beyond the physical features and you'll see a growing gap. Want to use Apple Pay, which is accepted at more places than Samsung Pay? Then you need an iPhone. Like the convenience of working on multiple devices and having your data show up on the screen you're currently using? Then you'll probably want an iPhone and a Macintosh instead of an Android phone and a Windows or Linux PC. Want to store your health records securely? Then you'll want an iPhone in the future.
Health records are important and putting them within easy accessibility for patients and doctors alike will change the medical industry drastically. That's the kind of change Apple looks for in disrupting markets and creating long-term value in their products. The iPhone is far more secure than similar Android phones and that security gap will never shrink as long as Android device manufacturers focus less on updates and security.
The Android business model depends on selling loads of Android devices to make money. Testing updates and offering security updates is a financial liability that does not help Android device manufacturers one bit. That's why the latest version of Android, with the latest security updates, rarely makes it to the majority of Android smartphones.
Apple's latest health records focus is simply laying the foundation for the future. Health is the next killer app that everyone needs whether you're young or old. If you're alive, you need your health and devices that monitor and store your health data will be valuable to everyone on the planet. Not everyone may need a PC, but everyone needs their health and if an Apple product can improve your health, then there's a huge market for Apple to pursue.
Apple has been quietly laying the foundation of their health initiative for years. Storing health records on an iPhone may not appear tomorrow or even in the next few years, but it's coming soon. It's inevitable.
To read more about storing health records on an iPhone, click here.