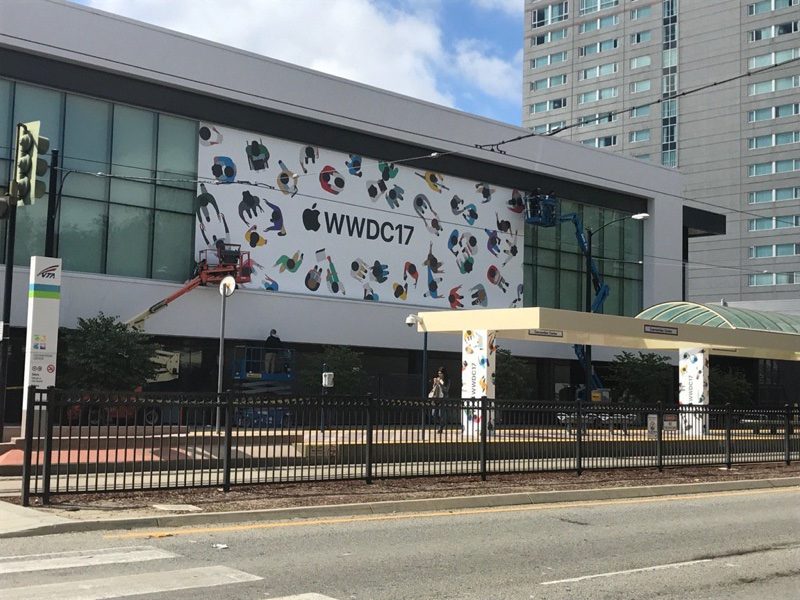 What it is: Apple's Worldwide Developer's Conference (WWDC) is coming June 5th and it promises to be a huge announcement of new products.
In past years, Apple's WWDC focused mostly on software improvements to macOS and iOS. A typical keynote lasts two hours and parades the latest products and features. Sometimes the announcements at WWDC are interesting and sometimes they're not. What's surprising about this upcoming WWDC is that Apple is releasing news ahead of time.
Apple announced the new Swift Playgrounds app that will let users control toys by writing Swift code. This is a fairly interesting feature for the iPad to encourage more people to learn programming and specifically learn Swift. Any other year this announcement would likely have been part of WWDC, but to release this news early suggests that Apple doesn't have room to promote it during WWDC. That likely means Apple has plans to announce more products and features so they decided Swift Playgrounds wasn't as important after all.
The idea that you can program toys remotely from an iPad by writing Swift code is actually pretty amazing. Yet if Apple decided to release Swift Playgrounds early, what could that mean for the announcements that haven't been officially announced yet? Just promoting new products like new iMac and MacBook models with more RAM and faster processors is kind of dull. How excited can you get about a new laptop with more RAM?
That means Apple could be saving WWDC for a major announcement. On the hardware side, it could be a standalone Siri speaker similar to Amazon's Echo. Apple could promote this new product along with demonstrations for using it and programming it using Swift.
On the software side, Apple could be ready to release their augmented reality platform. They would demonstrate how augmented reality works along with demonstrations. Then they could show how developers could create augmented reality apps on their own.
This type of announcement will likely take time to demonstrate and explain, and this could take up the bulk of the WWDC keynote. The introduction of augmented reality and software frameworks for creating augmented reality apps would be a huge announcement. Apple could demonstrate augmented reality on iOS, show demonstrations of augmented reality on an iPhone or iPad, then show how to create augmented reality apps using Swift. This would be far more interesting than just rolling out new Macintosh or iPad models.
Whatever the reason, Apple announced Swift Playgrounds ahead of WWDC so despite its unique ability to let kids program toys on an iPad, it's considered far less interesting than whatever else Apple plans to announce at WWDC. Could that mean something big like Apple's augmented reality platform? We'll find out on June 5th.
To read more about Apple's upcoming WWDC, click here.