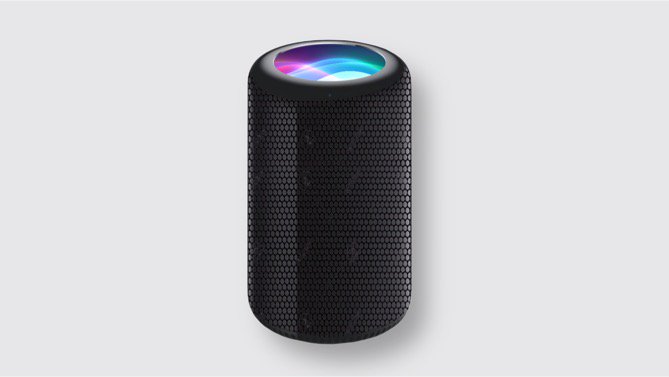 What it is: Apple is rumored to be developing a stand-alone Siri speaker to compete against the Amazon Echo.
Amazon released the Echo as a standalone voice assistant and it's proven popular. Now rumors point to Apple introducing their own standalone voice assistant for Siri. Supposedly Apple's product will cost more and focus on superior audio quality along with possible facial recognition, which means a built-in camera. If it does facial recognition (with a built-in camera), how many people will want a device that can both listen and see what you're doing in your home or office?
Already people are worried that Amazon Echo can secretly listen in to conversations it hears because it must always be ready to respond when someone calls for it. If Apple's standalone device offers facial recognition, that means its camera must always be on as well. People didn't like Google Glass because they feared strangers could video record them without their consent. Will people be eager to place a listening and watching device in their home just to use a voice assistant device like Siri?
Here's another possibility. What if this standalone speaker is just an iPhone/iPad docking device? After all, both the iPhone and iPad already have Siri so why create a separate product to offer Siri as well? Perhaps Apple's product could have Siri built-in but if you want to see something on a screen, then you can plug your iPhone or iPad into the device to use that screen to supplement the standalone device.
The main idea of a standalone voice assistant is to prepare for the smart home where you can command your home through voice commands. This would let you set lights to go on at certain times or change the temperature of the home. The big question will focus on security.
Since any device like the Amazon Echo needs the Internet, what will prevent people from hacking into the device and eavesdropping into a home? That's a real possibility with the Amazon Echo although there have been no high-profile cases yet involving hacked devices, but there will be. What kind of security does Amazon Echo offer? What kind of security will Apple's standalone assistant offer?
One reason why Apple's HomeKit has been slow to appear everywhere is due to Apple's strict security requirements. Rivals are trying to rush smart home connected devices without regard to security, which will simply repeat the mistakes of the Internet when hackers and viruses could easily infect computers before people started learning about security. Rivals developing home connected Internet devices will be in for a rude awakening when security pops up again as a major threat. Having a hacker break into your computer is one problem, but having a hacker break into your home digitally is a far greater problem.
For Apple to compete in the standalone voice assistant market, they plan to emphasize superior audio quality and likely security as well. Will they succeed? Rumors point to an unveiling of this product isn June during Apple's annual developer's conference, but this could be a new product line for Apple or just a new headache like the Mac Pro.
To read about the latest rumors of Apple's standalone voice assistant, click here.