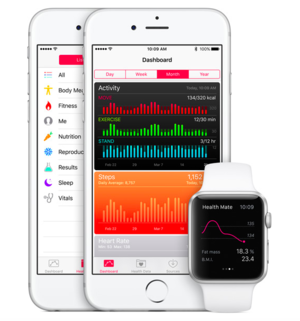 What it is: TeleHealth is the use of computer technology to provide health care over long distances.
Ask yourself why Amazon killed Borders Books. When you buy a book from Amazon, it's cheaper than buying a book from Borders, it gets delivered right to your front door, and you have a huge selection of books that you'll never find in a retail store because no store can hold as many books as Amazon offers for sale. The only advantage of a retail bookstore is that you can see the book and buy it right there.
Now consider why health care is so expensive. There are a limited number of doctors and you need to go to a doctor's office to get health care. In many rural areas, the nearest doctor could be a long distance away. Finding a specialist will likely be even farther away. All of this means that health care is limited to the physical location of a doctor's office and there will never be enough doctor's offices everywhere to give everyone easy access to health care.
That's why telehealth looks so promising. By using the Internet, videoconferencing, computers, mobile devices, and wearable computers, people can access doctors no matter where they or the doctor might physically be located. This allows people access to routine health care anywhere they can get a reliable and fast Internet connection. Telehealth will require an Internet connection and a computer, but for tracking health data, patients will also need a wearable device like the Apple Watch.
Such a wearable computer can provide a doctor with real-time health data or at least objective data collection that a patient couldn't provide on their own. This will give doctors access to objective patient data at little inconvenience for the patient. Wearable computers like the Apple Watch will help accelerate the move towards telehealth because wearable health monitoring systems will play a crucial role in providing doctors with data they would normally access in an office.
For example, visit a doctor's office and the doctor might take your heart rate. However, if you wear an Apple Watch for a day, the Apple Watch can store heart rate information at different times of the day. Unlike measuring a patient's heart rate in a doctor's office that provides a minimal amount of data, a wearable device like the Apple Watch can provide more data over a longer period of time, which could allow doctors to detect patterns or abnormalities that a single doctor's office visit might overlook.
As telehealth becomes more popular and commonplace, wearable computers like the Apple Watch will only grow in popularity. Given a choice between taking time to visit a doctor's office or simply strapping on an Apple Watch to upload your health data to a doctor through a telehealth consultation over the Internet, guess which method will be more accurate and convenient for everyone?
Telehealth is the newest trend towards improving efficiency in health care, and the Apple Watch will play a crucial role. You may need think you need an Apple Watch today, but tomorrow you may need one if you want to access health care through telehealth networks. If you think you don't need an Apple Watch, you probably also think you don't need to monitor your health. For young people, health monitoring might seem unnecessary but as people get older, you can be certain they'll be the first to embrace wearable computers like the Apple Watch.
Unlike personal computers and smartphones that younger people readily adopted long before older people ever did, the opposite will likely occur with wearable computers like the Apple Watch. Expect senior citizens to embrace the Apple Watch long before younger people ever do simply because older people have a real need for an Apple Watch to monitor their health but younger people usually do not.
The Apple Watch will be part of the changing health care world. You can bet your life on that, especially if you use an Apple Watch to monitor your health.
To read more about telehealth, click here.