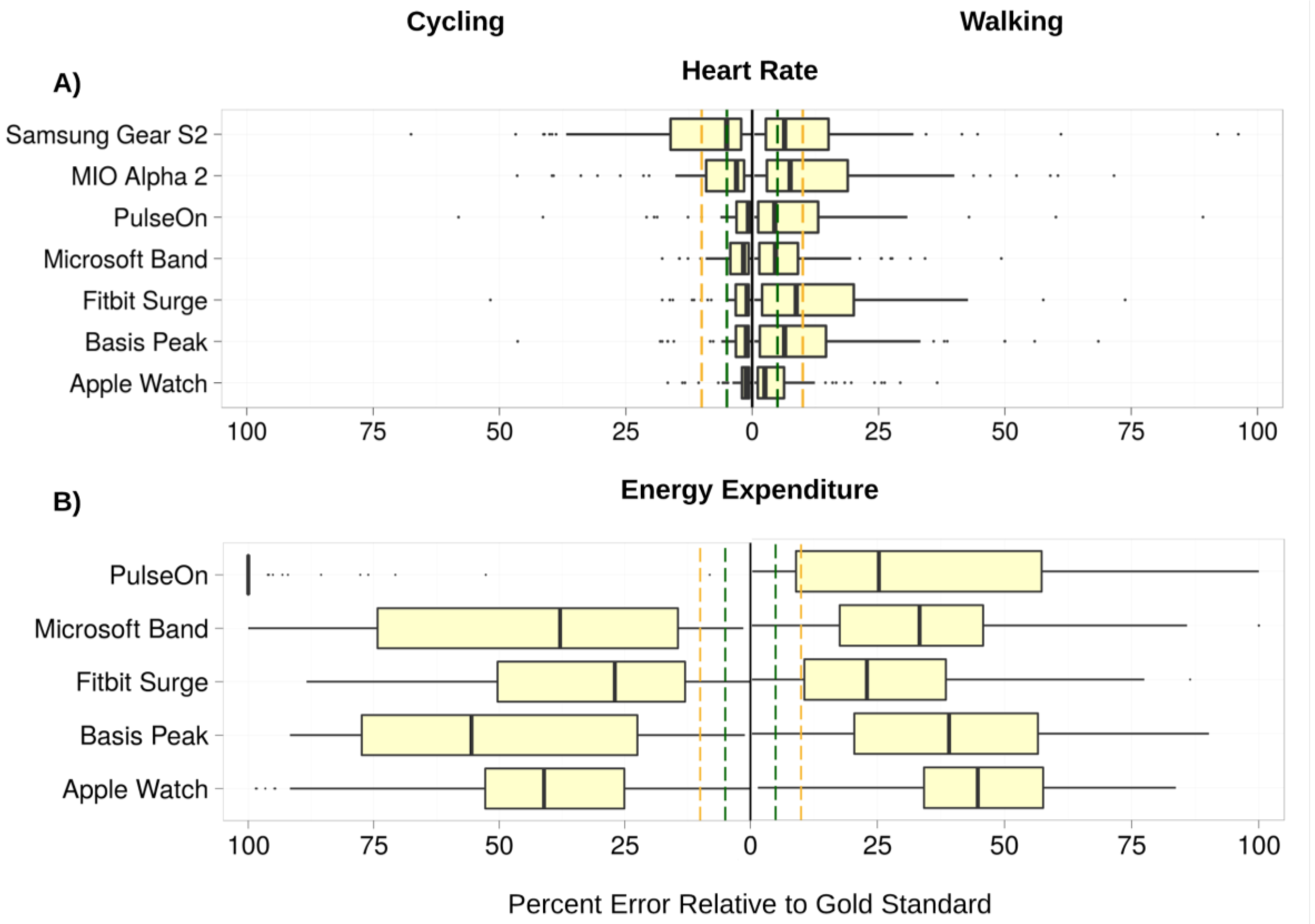 What it is: Stanford University and the Swedish School of Sport and Health Services determined that the Apple Watch has the most accurate heart rate monitor of any wearable computer.
Wearable computers first got attention with fitness enthusiasts and athletes, which is why wearables like Fitbit proved so popular. While wearable computers can be useful for tracking heart rates, the real key is how accurate those heart rate sensors might be. After all, it doesn't do anyone any good to have an inaccurate reading.
To test different heart rate sensors, Stanford University and the Swedish School of Sport and Health Services compared different wearables to an electrocardiograph (ECG) for measuring heart rates. According to the study, the Apple Watch had the lowest median heart rate error at 2 percent (1.2% to 2.8%), while the Samsung Gear S2 had the highest error rate at 6.8 percent (4.6% to 9%).
The Apple Watch was also more accurate at measuring heart rate during the walking test than competing products. While measuring calories burned, no device was accurate but the Apple Watch proved the best.
Based on this research, it appears that if you want a wearable device, you can choose from multiple options. However, if you want accurate data, you want an Apple Watch. Other products may be less expensive, but saving money to buy a less accurate device makes little sense if you want a wearable computer that monitors your health. Inaccurate data simply gives you a false perspective that can be useless at best or dangerous in a worse case scenario.
What competitors to the Apple Watch are discovering is that real-time health sensors require quality to work properly. If companies try to sell products based on cost, they'll wind up cutting costs by using less expensive and less accurate health sensors. That will simply drive people away from their products.
Many people still think they don't need an Apple Watch, yet everyone can be concerned about their health. By monitoring your health in real-time, you can get an accurate view of how your activity may be affecting your health. In the future, Apple will likely include additional health sensors so you'll be able to see how certain foods you eat affect your health positively or negatively.
Real-time health monitoring is the main advantage of wearable computers. The more people understand this, the more they'll rely on wearable computers like the Apple Watch to maintain and improve their health.
To read more about the accuracy of Apple's heart rate sensor, click here.