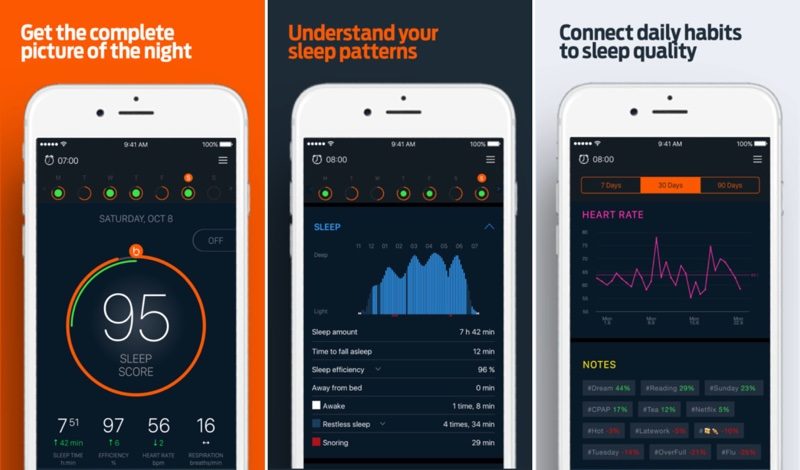 What it is: Apple recently acquired Beddit, a sleep monitoring system.
Computers have evolved from filling an entire room to sitting on a desk to being portable as a laptop to becoming more mobile as a smartphone or tablet. Then computers got even smaller as a wearable device such as the Apple Watch.
As the Apple Watch continues evolving, Apple is discovering that its main advantage involves real-time health monitoring. Continuing their pursuit of real-time health monitoring goals, Apple recently acquired Beddit, a sleep monitoring system that works with the iPhone.
Beddit is a thin sensor that you place infer the top sheet of your mattress. Then using  bluetooth, you link the Beddit sensor to your iPhone. Now using a technique known as ballistocardiography (BCG), the Beddit sensor can measure the mechanical activity of the heart, lungs, and other body functions. When the heart beats, the Beddit sensor can measure the mechanical impulse generated by the acceleration of the blood through the circulatory system.
With Beddit, you can collect data about how you sleep such as sleep time and efficiency, heart rate, respiration, movement, snoring, room temperature, and room humidity. Knowing this data, you can identify when you sleep best and when you sleep poorly. Then you can create the optimum sleeping conditions for you.
Apple will likely keep selling Beddit as an iPhone accessory but it's likely Apple will use the Beddit sensor as part of its larger goals to monitor health data in real-time. Using the technology from Beddit, Apple could improve the Apple Watch's sensors as well to monitor sleep data for people who want to use the Apple Watch to monitor their sleep habits.
Real-time health monitoring is the future of wearable computers and sensors like Beddit. Fitness enthusiasts were the first people to embrace wearable computers and senior citizens are fast becoming the next group to monitor their health.
Pretty soon, everyone will recognize the advantages of monitoring their health through wearable computers and sensors. Until then, you can get a glimpse of the future by learning more a out Beddit and seeing how Apple uses this technology sometime in the future.
To read more about Apple's acquisition of Beddit, click here.