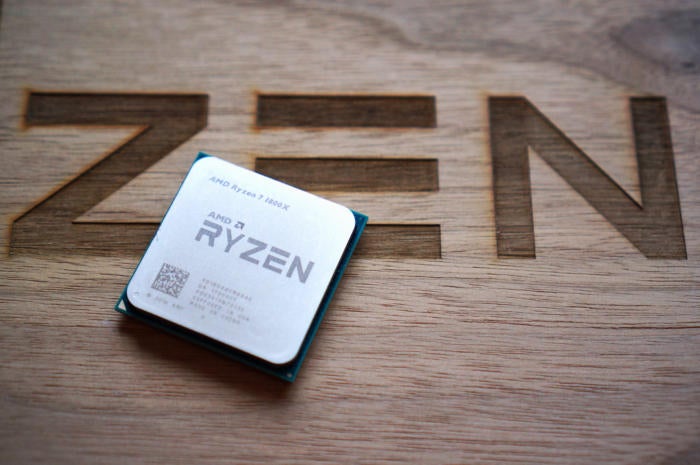 What it is: AMD recently released their Ryzen processor that's cheaper and faster than comparable Intel processors, but optimization can make it even faster.
At one time, AMD made processors that were faster and cheaper than Intel processors. Intel fought back by making their processors faster and essentially killed AMD, which wound up selling cheaper, slower processors to the bargain PC market and barely surviving as a result. Then AMD announced their Ryzen processors that are not only faster than similar Intel processors, but also cheaper.
However, the excitement over AMD's Ryzen processors faded quickly when people discovered that many games actually ran slower on Ryzen than on Intel processors. The key is that Ryzen offers optimization features that most games don't use. By optimizing games for Ryzen processors, initial tests show a dramatic 20% increase in performance.
The lesson is clear. Optimization can squeeze every last ounce of performance from a processor. This is why Apple makes their own processors for iOS devices so they can fully optimize iOS for their A-series processors. On the other hand, rivals have to use off the self processors that aren't optimized for any particular hardware. That's why Android devices often need faster processors and more RAM just to match the performance of an iOS device running with a slower processor and less RAM.
Optimization is the key, and because hardware manufacturers like Samsung or LG don't control the Android operating system or the ARM processor used in Android devices, they can't fully optimize their devices like Apple can.
Now the curious question is what will happen to the Risen processor? When Apple first switched to Intel processors, they tested using AMD processors in the Macintosh, but at the time, AMD processors were so far behind Intel in performance that it made little sense to go with AMD. Yet you can be sure Apple has been testing AMD processors since then so now the question might be whether Apple will ever switch to AMD Ryzen processors instead.
After all, if you can get better performance at a lower cost with x86 compatibility, it would make sense to use AMD's processors. Apple might not do this simply because the Macintosh is no longer a major share of their profits. With Apple shifting everyone to iOS, the real future is ARM processors such as Apple's own custom ARM processors.
Apple could potentially acquire AMD and then customize their own x86 processors for the Macintosh, but the computer market growth is much less than the market for mobile and wearable devices like the iPhone, iPad, and Apple Watch. So it's likely far too much trouble for Apple to switch to AMD processors for the Macintosh. That doesn't mean they can't, but that until a viable business decision makes this simple, it probably won't happen.
AMD's Ryzen processors need to consistently beat Intel processors in both price and performance. The more dramatic the differences they can make, the more likely the world (including Apple) will shift away from Intel and embrace AMD. Until you start seeing PC makers embracing AMD processors as the price and performance champion over Intel processors, expect AMD to remain in the background behind Intel processors, and expect Intel processors to remain in the Macintosh for a long time to come.
To read more about the optimization performance differences in AMD's Ryzen processor, click here.