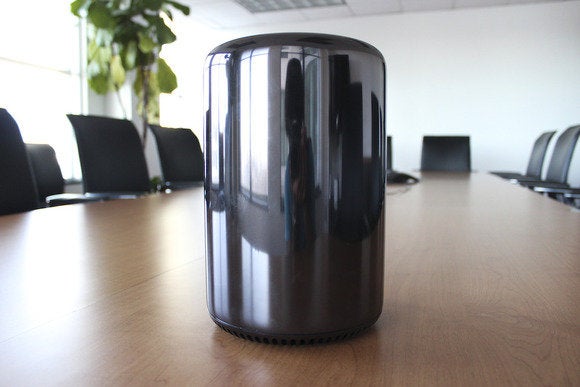 What it is: Apple hasn't updated many Macintosh models for years and people are wondering why.
In the computer industry, companies keep their products updated often, even if the update is nothing more than shoving in a slightly faster processor. The purpose of this is to keep products from getting stale. If a computer product hasn't been updated in over a year, it starts to look extremely antiquated compared to a new product with more advanced specifications, even if those technical specifications are minor.
That's why it's a huge puzzle why Apple hasn't updated many of its Macintosh models in years. The easy answer is that Apple has just abandoned the Macintosh, but that doesn't make sense since developers need a Macintosh to write apps for the iPhone, iPad, Apple watch, and Apple TV. Another easy answer is that Apple is just incompetent, but that's hard to believe given Apple's past in updating and releasing new products periodically.
The more likely answer is that Apple is planning a massive update to the Macintosh line. Rather than release a slightly updated Macintosh today and then offer a radically different Macintosh six months from now, Apple could be waiting for the new Macintosh, but it's constantly being delayed to the point where years have gone by since the original Mac Pro introduction in 2013.
Assuming Apple is planning a massive change of the Macintosh, what could that involve? First, it's likely that Apple is planning to add the Touch Bar to more laptop models along with including them in desktop models as well. That would require a new keyboard that replaces function keys with the Touch Bar.
Of course, just adding the Touch Bar can't explain the delay so another long shot possibility is a massive change in the Macintosh architecture itself. Specifically, Apple has been relying on Intel processors but rumor has constantly pointed towards a possible switch to ARM processors.
That alone would be a huge shift that would require plenty of time to do this right. First, ARM processors would have to be at least equal in power to Intel processors.This could be possible but also means Windows compatibility would be lost, which is a main feature of using Intel processors. One way to insure Windows compatibility would be to offer some Macintosh models with Intel processors and others with ARM processors, but this would risk confusing the public over which Macintosh can run Windows programs.
A second way to insure Windows compatibility is to offer some kind of virtual machine software that runs on ARM processors, capable of emulating an Intel processor. Of course, this emulation processor worked when Macintosh computers used PowerPC processors. Unfortunately such emulation was slow and clumsy, which meant Windows emulation was never any good.
The likelihood that Apple will switch from Intel processors to ARM processors is possible, but fraught with numerous problems, which could explain the long delay between Macintosh updates. Beyond the Touch Bar, a switch to ARM processors, or outright total incompetence, what else could explain Apple's long delays between Macintosh updates?
Whatever it is, it's likely taking longer than Apple thought so it must be a big architectural change in hardware, software, or both. Could augmented reality creation be a part of the new Macintosh? How about 3D printing and 3D scanning? Perhaps Apple isn't planning to switch completely to ARM processors but may only offer a low-cost, simplified Macintosh running ARM processors. This would require the Mac App Store to recompile all apps to run on both Intel and ARM processors, which could explain the long delay.
Whatever the case, Apple should be updating the Macintosh in a huge way, which means the long wait should finally be rewarded with new Macintosh models. Either that or Apple will simply let their Macintosh lineup slowly wither away while they focus solely on selling iPhones instead. If that's the reason, it would be the most short-sighted decision in history.