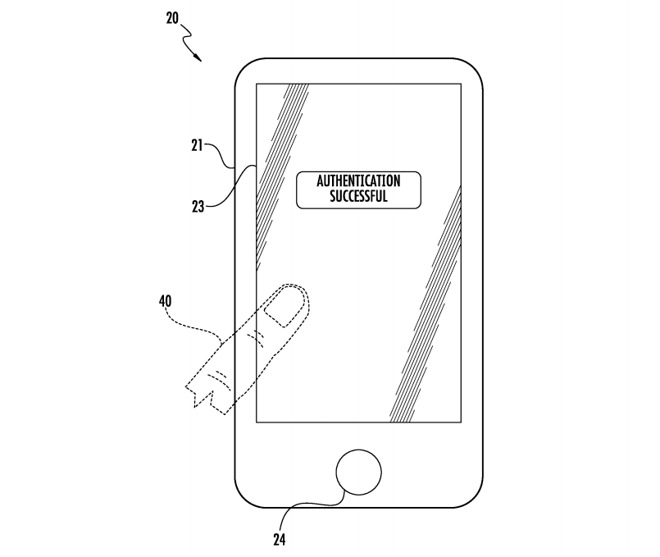 What it is: Apple plans to release the iPhone 8 this year.
Every year the iPhone gets new features whether it's a larger screen, fingerprint sensor, or voice recognition capabilities. Although everyone knows Apple will update the iPhone once a year, this year's rumored updates are particularly interesting.
First, Apple will likely eliminate the Home button altogether. Currently the Home button also doubles up as a fingerprint sensor, but by eliminating the Home button, Apple can extend the screen so it fills the entire boundaries of the iPhone frame. That gives you a larger screen without forcing you to lug around a larger device.
Of course if Apple gets rid of the Home button and its dedicated fingerprint sensor, they need to duplicate those features somewhere else. That's what Apple's latest patent does by turning the entire screen into a fingerprint sensor. Instead of pressing a finger on the Home button, you can now press your finger anywhere on the screen to unlock it. This makes the fingerprint sensor easier to use while allowing Apple to enlarge the screen at the same time.
So expect a bigger screen and most likely a sharper screen that can display even better colors and images. Then expect the fingerprint sensor to be built-in to the screen itself where the Home button appears as a virtual button on the screen.
Of course, expect improved cameras and longer battery life with faster charging. Most likely, the next iPhone will also introduce wireless charging as well so you can charge your iPhone from a distance instead of tying it to the length of a power cord.
Perhaps the most interesting possible new feature of the iPhone will be augmented reality where you can point your iPhone at something and see animated information appear over it. This would let you view a street and see the street name along with information about nearby stores and restaurants. Augmented reality will turn the iPhone into a must-have device because competing Android smartphones may be able to duplicate the physical features of the iPhone (larger screen, etc.) but they won't be able to duplicate the software features as easily.
If Apple introduces augmented reality, that can be a huge advantage that will attract more people to the iPhone and drive many people to switch from Android to the iPhone. Apple must simply innovate faster than rivals can copy. As long as they do that with both hardware and software, copycats will always come out looking second best.
To read more about Apple's patent for a fingerprint sensor embedded in the screen, click here.