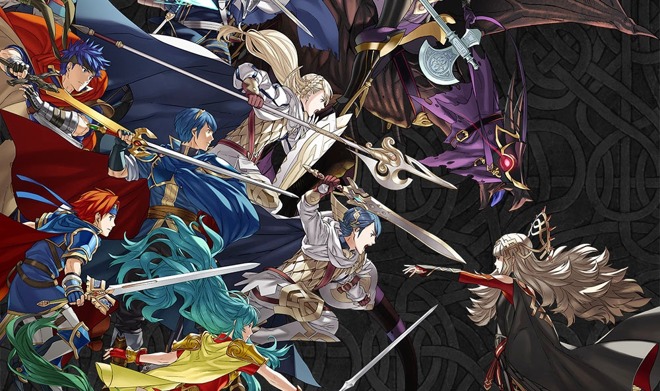 What it is: For the longest time, Nintendo restricted their content to Nintendo devices, but now they're bringing them to other platforms.
In the game console wars, each side (Sony, Microsoft, Nintendo) tried to create unique content that could only be played on their devices. If you wanted to play a Nintendo game, you had to play it on Nintendo hardware. For years, that strategy worked until it didn't. Instead of buying dedicated Nintendo consoles or handheld devices, people were relying more on smartphones and tablets.
As Nintendo hardware sales steadily fell, the company recognized the obvious. Unique content could no longer sell hardware. One option was to continue this losing strategy anyway and hope that it would magically turn around. A second and much better option was to port proprietary content to other platforms and take advantage of these other platforms' widespread availability. That means Nintendo has to port their games to iOS and later to Android.
Initially this might seem to undercut Nintendo's hardware sales, but game sales will likely make up for this loss and provide added revenue as well. Nintendo's "Super Mario Run" garnered 78 million downloads on iOS alone and brought in more than $53 million for the company. Without this release, it's highly unlikely Nintendo would have made that same amount of money selling hardware that fewer people want any more.
Nintendo knows the future is iOS and Android, but they haven't yet figured out the best way to monetize their games. The typical solution is to offer a free game with in-app purchases, but that might not work for Nintendo. Whatever Nintendo decides to do in the future, they already know that their future rests on selling more of their games on other people's hardware.
The future is never hardware because hardware can be easily copied. Although the iPhone revolutionized the smartphone industry with a touch screen interface, Android manufacturers had little trouble mimicking the iPhone shortly after it appeared. When Apple introduces a new hardware feature in the iPhone, Samsung and other Android device manufacturers easily copy that same feature or offer something else that Apple eventually copies in a newer iPhone model. Hoping to differentiate your products through hardware alone is a losing game.
That's why Nintendo's strategy of releasing their games for other platforms will likely be successful. Nintendo hardware sales can never compete against the total number of devices people already own form Apple and other companies like Samsung. In the mobile world, iOS and Android dominate and show no signs of losing their lead (unlike Blackberry and Nokia).
The fact that Nintendo is seeing growing success bye offering their games on other platforms is proof that iOS and Android and here to stay (at least for the immediate future), and that Nintendo's hardware strategy will likely wither over time. If you want to play a Nintendo game, you can still buy Nintendo hardware, but you'll probably be more likely to buy a Nintendo game to play on your existing devices.
Few people playing "Super Mario Run" on their iPhone or iPad would likely buy a Nintendo handheld device just to play that same game. Nintendo knows that hardware is not the future but software is. When Nintendo succeeds on iOS and Android, that means iOS and Android also succeed by cementing their dominance in the mobile computer market as well. (Notice Nintendo has no plans to port their games to Windows Phone?)
Nintendo, like many other companies, is simply following where the money is and that's where iOS and Android are. Just like people made MS-DOS and later Windows the dominant standard because that's where the software was, so are people now making iOS and Android the mobile standard because that's where the software is. Nintendo will likely reap huge profits from selling more of their games on other people's platforms. It might not be the ideal situation as selling both hardware and software, but it's far better than going out of business altogether.
To read more about how Nintendo is porting their games for iOS and Android, click here.