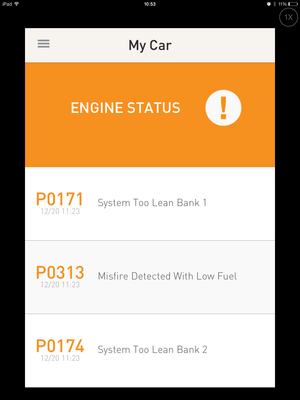 What it is: MetroMile is one of many FinTech companies using data to optimize the finance industry.
The main advantage of technology is to eliminate inefficiencies. A word processor eliminates the need for a far less efficient typewriter and a spreadsheet is far easier and more accurate than an adding machine and a ledger. Initially, technology has been used to improve common tasks but technology is also moving into specific industries, and one of the major industries is the financial world.
The world of finance involves money, but how that money gets stored, invested, or transferred is where the inefficiencies pop up. One FinTech startup is MetroMile, which provides car insurance by the mile. Traditional car insurance simply covers people based on their driving habits and location, but MetroMile uses fine-grain data to provide coverage based on the actual miles you drive, not just on the location where you live. This allows greater efficiency in providing coverage only when you need it.
For some people, MetroMile can drastically lower their car insurance costs while for others, MetroMile might actually be more expensive. The key in that MetroMile uses data that wasn't previously available to insurance companies before. Now companies like MetroMile can identify low-risk drivers and provide lower cost insurance.
MetroMile could never work without data and access. Data provides information and access provides information specific to individuals. Uber pioneered the idea of ride-sharing services but that could only work when access was freely available to both drivers and riders through smartphones, and data could be shared between them such as a rider requesting a ride and the smartphone app provides that data to a nearby driver who can pick you up.
Without data and access, people simply have to guess and that's how the financial industry currently works. Car insurance companies don't know where you drive or how far you drive, so they have to guess. By using a smartphone app that measures you miles, you can get finer grained insurance coverage because of improved data availability and access to that data from multiple locations such as from a car to the insurance company.
FinTech is the latest and hottest area for technology because it's not about solving technological problems so much as it's about solving financial problems using technology. Improved solutions simply mean more money while improved solutions in the technology field often just means greater speed or greater storage. FinTech is about applying technological solutions for a purpose other than just for the sake of improved technology.
If you look at technical specifications for computers, you'll often see a laundry list of features that focus on faster processors and more memory, but none of that matters if it doesn't solve an actual problem. That's why so many people still resist using a computer because they see no purpose for it in their own life.
FinTech changes that perspective because by using technology, you can make more money or save more money, or even both. FinTech companies will make more money while customers of FinTech businesses will either save money or make money.
Keep your eye on FinTech companies like MetroMile. They're showing how seemingly non-technology industries can be drastically changed with technology. If technology can dramatically improve an industry like finance, imagine what technology can do to remove inefficiencies in your particular industry.
To read more about MetroMile, click here.