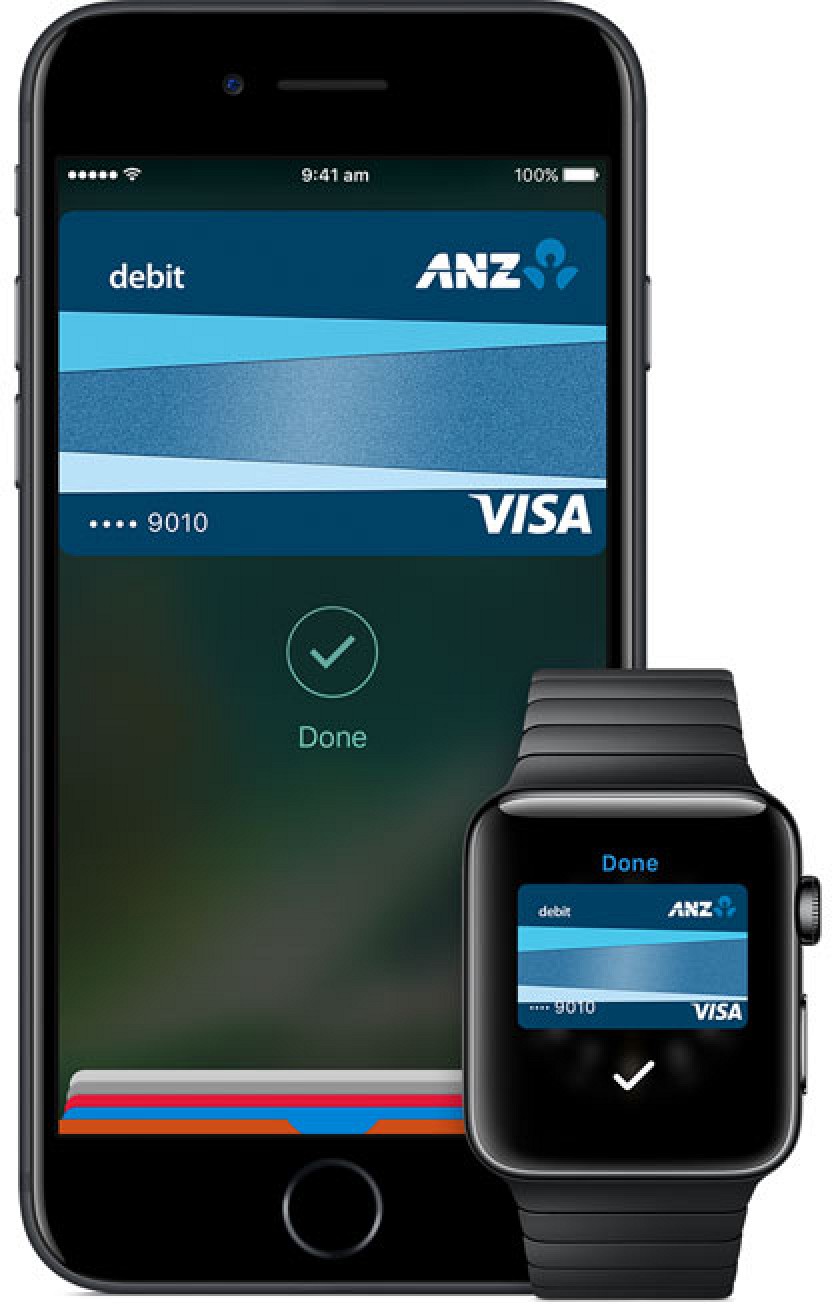 What it is: Australia's banks want access to the NFC chip involved in securing Apple Pay.
Australia's banks have a problem. They know that contactless payment systems such as Apple Pay and Android Pay are the future because they're far more secure than handing a credit card number over to a retailer. Yet Australian banks want access to the NFC (Near Field Communications) chip that makes contactless payments possible. Allowing third-parties access to data in the NFC chip essentially means Apple Pay would risk giving up credit card numbers to retailers all over again, making it as insecure as using a regular credit card.
Australian banks want access to the NFC data simply to access customer information. This won't help the customers in anyway and actually decreases security for the customer. The Australian banks want NFC chip access for their own reasons to snare customer data that's currently locked out from them.
Any time a company wants something that doesn't help its customers and actually makes its customer experience worse, that's a clear warning sign that the company is completely wrong. That's why Apple has resisted the Australian banks' demands. Allowing access to the NFC chip data to Australian banks would mean opening that data to other banks as well around the world, and that would undermine the security of Apple Pay.
Right now, Apple Pay is the most secure form of payment available. Android and Samsung Pay are competing against each other so the gains of one will work against the other. It's unlikely someone would want to choose both Android Pay and Samsung Pay, and if you wanted to switch to a different Android phone, you'd probably want to choose Android Pay instead of getting locked into a Samsung smartphone by using Samsung Pay.
Just as Samsung hopes to lock in customers who prefer Samsung Pay, so does Apple hope people will get locked into the iPhone and other Apple products by relying on Apple Pay. As long as Apple Pay remains secure, it will always be a far more attractive alternative than giving credit card numbers to a retailer so hackers can break into the retailer's network and steal thousands of customer credit card numbers.
Once someone uses Apple Pay, Android Pay, or Samsung Pay, they'll have less of a reason to switch to a rival phone. All of these contactless payment systems offer convenience to customers but also a subtle way to lock-in customers at the same time.
When Apple Pay first appeared, few people called it an innovation, yet that's exactly what it is. Apple earns a percentage of all Apple Pay payments, which means Apple Pay will grow into a huge billion dollar industry alone. When that happens, you can expect people too suddenly recognize the innovation that Apple Pay is after the fact. In the meantime, Apple Pay must still struggle against banks like those in Australia that want to weaken the security of Apple Pay for their own benefit and the detriment of the safety of customers' credit card numbers.
Apple Pay still has an uphill struggle, but it's going to be a huge success. It already is a huge success but most people just don't recognize it yet.
To read more about Apple's constant struggle with Australian banks over Apple Pay, click here.