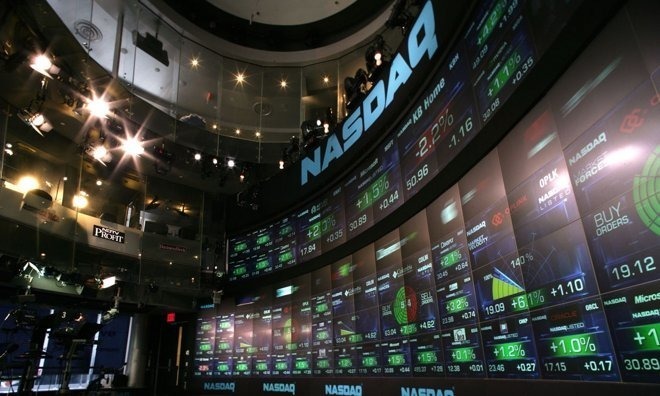 What it is: Apple announced financial results of the past quarter and announced record-setting results.
Apple recently announced record-setting financial results with $78.4 billion in revenue and $17.9 billion in net profit. The key is understanding how these results occurred despite the negativity and cynicism surrounding Apple prior to this announcement.
Most of the revenue came from increased sales and profits from the iPhone 7 while profits from the iPad actually dropped. Sales of the Macintosh increased slightly, but the Macintosh makes up a small portion of Apple's profits. The real growth generator is the iPhone.
Yet what many people keep overlooking is Apple's services division that includes sales of music downloads through iTunes, music subscriptions, e-book sales through iBooks, iCloud subscription revenue, App Store sales, and more importantly, revenue generated through Apple Pay. Apple's Services business generated $7.17 billion in revenue in the company's first quarter of fiscal 2017. With 30 percent growth year over year already, Apple hopes to double its Services revenue over the next four years.
So Apple is making money from hardware sales (the iPhone) and service revenue. In the meantime, Android device manufacturers are mostly losing money on hardware sales and earning nothing or next to nothing through service revenue such as Samsung Pay. Apple has a successful business model while most Android device manufacturers do not.
Apple isn't really competing against Android because if people want Android, they're probably not the customers for Apple in the same way that people who spend money attending monster truck rallies are probably not the customers an opera house will want to target. For Apple to thrive, Android doesn't need to go away and vice versa. Both can thrive because they appeal to different customers. The key is that Apple has a strategy for making money and Android device manufacturers do not.
As Apple continues to grow their services division, they'll earn predictable, consistent, and steady revenue both from new iPhone buyers and existing iPhone users. Apple's other products are simply a bonus to added revenue.
The iPad is dropping in sales for a variety of reasons, but the fact is that the iPad still dominates the tablet market. If other table manufacturer sales were skyrocketing and iPad sales were falling, that would be a problem. Fortunately, tablet sales are falling for everyone, so falling iPad sales has less to do with people not wanting an iPad than the fact that tablets growth in general has slowed down. Perhaps that's because tablets don't need to be replaced every few years like people do with smartphones, or perhaps it's because people have less of a need for a tablet with larger smartphone screens and lighter and more portable computers like Microsoft's Surface Pro. Whatever the answer, the iPad itself is not a failing product so much as the iPad is a victim of falling tablet interest and sales.
The Macintosh makes up a small portion of Apple's revenue, but has returned to growth following the introduction of the latest MacBook Pro with the Touch Bar. Now if Apple will just update and improve the iMac, Mac Pro, and Mac mini along with incorporating the Touch Bar in future, updated Macintosh models, they'll simply earn more revenue from the Macintosh market. To increase Macintosh revenue, Apple just needs to introduce updated Macintosh models. For the company to fill to do this any longer will simply represent a failure of leadership and responsibility. While this seems like the case so far, it can't continue and only a completely moronic executive decision can keep the company from ignoring the Macintosh market any longer.
Apple TV has contributed little to Apple's revenue. Apple TV, like the Macintosh, is in dire need of a refresh along with a more compelling reasons to buy the device over competing devices. It's not a bad product, but definitely isn't a must-have product of any kind. Apple TV could use lots of hardware and service improvements. Until then, it's not costing the company much to keep it going but it's not helping the company either.
The Apple Watch is the big mystery because sales results are never listed. The truth is that the Apple Watch is still selling and gradually taking over the wearable computer market while rivals like Fitbit are losing money and Android Wear rival products are still mostly non-existent. That means the Apple Watch has pretty much locked up the wearable computer market for now and shows no signs of letting go. Since the wearable computer market will continue growing, the Apple Watch also needs to continue improving and offering more compelling features to people beyond early adopters and fitness enthusiasts.
While everyone can benefit from the Apple Watch, not everyone feels a need to buy one. That means Apple's biggest challenge is adding features until more people see the advantage of wearing an Apple Watch. Real-time health monitoring is the apple Watch's main purpose, but additional health sensors will keep the momentum going and gradually introduce more people to the benefits of the Apple Watch.
While the iPhone has helped propel Apple to greater success, it's Apple's other products that will continue to deliver additional profits. The iPhone may make up too large a portion of apple's revenue, but the Macintosh, Apple Watch, and services division will only continue to grow. That makes Apple's future financially secure and optimistic. Now if they would only update the Macintosh and find a way to sell more iPads, they would really be set to dominate in the long-term.
To read more about Apple's financial results, click here.