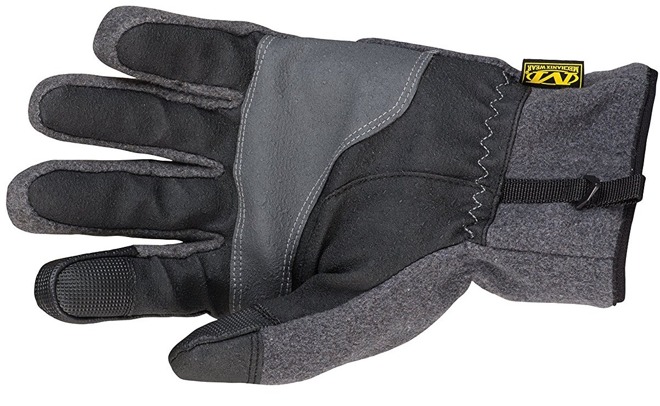 What it is: The touch screen on the iPhone/iPad requires contact with a finger to work.
At one time in South Korea, people were using sausages to tap the touch screens on their iPhones. That's because a sausage fooled the touch screen into thinking it was a finger because if you touch a gloved finger on an iPhone/iPad screen, the touch screen wouldn't recognize it. Of course, you can still use a sausage if you want to carry one around with you in cold weather while you're wearing gloves, but a simple solution is to buy a special glove that keeps your hands warm while still letting you control your iPhone/iPad through the touch screen.
Some gloves come with conductive pads on the index finger or thumb of a glove, which means if you want to control your iPhone/iPad using another finger, you can't. The more versatile gloves offer conductive pads on all fingers so you an choose which gloved finger you can use.
Prices for conductive gloves range from $20 and up so you can find the gloves you want at the price you're willing to pay. Just think before the iPhone/iPad came around, no one would have ever thought of selling conductive pads on gloves. This just goes to show how new technology creates new markets that you can take advantage of if you're fast enough to recognize the opportunities right before your eyes.
To read more about various conductive gloves available, click here.