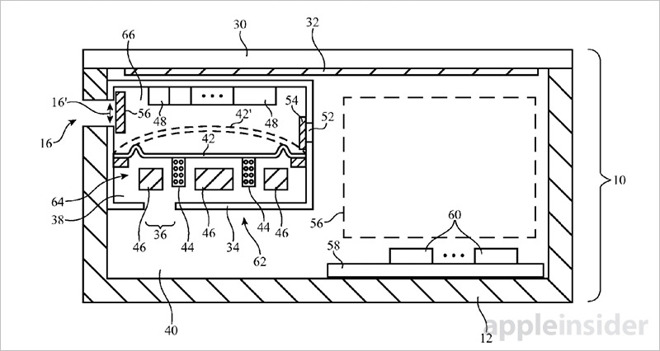 What it is: Apple recently filed a patent for an embedded environmental sensor capable of detecting unseen dangers in the surrounding environment.
Many people wonder what wearable computers like the Apple Watch might be good for and the answer is simple: real-time health monitoring. Early wearable computers are adopted by fitness enthusiasts to track their times and calories burned, but more casual users of wearable computers are more concerned with simply staying fit and active. The Apple Watch provides a simple way to monitor your physical activity during the day to determine if you're sitting or remaining stationary for too long.
Besides providing preventative health care information, wearable computers can also provide early warnings of potential danger. Already many Apple Watch users have reported that the data displayed on the Apple Watch has helped detect early signs of heart attacks or strokes. If a person becomes incapacitated, wearable computers like the Apple Watch can automatically alert authorities to rescue someone. As the Apple Watch sensors continue to improve, it's likely that the Apple Watch can warn of other possible problems such as detecting epileptic seizures ahead of time.
Now Apple has filed a patent for an embedded environmental sensor capable of detecting harmful liquids or gases. If you happen to walk into an area filled with chemical fumes or carbon monoxide, you may not realize the danger until it's too late. With an environmental sensor on a wearable computer, you can detect and avoid danger before it becomes a threat.
Some possible types of sensor including a temperature sensor, a volatile organic compound sensor, a particulate sensor, a carbon monoxide sensor, a carbon dioxide sensor, an oxygen sensor, an ozone sensor, other gas sensors, a humidity sensor, a moisture sensor, chemical and biological substance sensors. A wearable computer could take readings from sensors, perform data analysis, keep logs and issue actionable user notifications. For example, sensor data can be used to issue a visual, audio or tactile alert if a user enters an environment with a high concentration of carbon monoxide or other dangerous gases.
Anyone still think wearable computers don't have a future? If you value your health, then real-time health monitoring is the key to making wearable computers vital and essential for everyone.
To read more about Apple's latest patent for an embedded environmental sensor, click here.