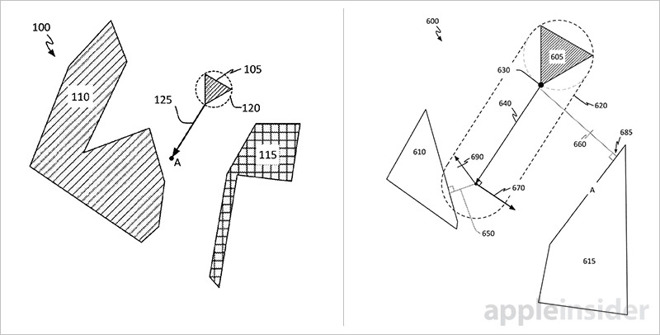 What it is: Apple recently filed a patent for an autonomous vehicle collision avoidance system.
Project titan, otherwise known as the Apple Car, is an open secret. The only secret is what exactly will Apple do with their technology? Already unmarked Apple vans are cruising the streets to create maps and Apple has long been rumored to be working on a car. With other companies like Google, Ford, and Toyota also looking at self-driving cars, the real secret is who will help define the self-driving car market?
At the simplest level, self-driving cars can be a feature of existing cars. Tesla already offers this feature so if you want to let your car drive for you, you can relax and do something else although for many people, the idea of not watching the road constantly will be a little uncomfortable at first.
Most likely, self-driving technology will first appear not in consumer vehicles but in commercial vehicles. Self-driving trucks can help truck drivers go further without constant breaks. A human will need to stay in the truck for safety purposes initially, but the truck driver can sleep while the truck drives itself, probably at night when roads will be less congested. This will allow truck drivers to haul freight faster than ever before while gingerly testing the concept of self-driving trucks on mostly empty roads at night.
Once self-driving trucks prove themselves, it's only a matter of time before they filter to the consumer. While some people will want to own a self-driving car, the technology is really best suited for ride-sharing services like Uber. Once people get used to riding in a self-driving car around crowded cities, the technology can gradually filter out to rural areas.
Cities have a far more pressing need for ride-sharing services since this will let people go from one place to another without the hassle of parking or driving themselves. With self-driving cars wandering the roads, it's easy to imagine less traffic congestion since fewer cars can transport the same number of people as individually owned cars.
Perhaps the real test of self-driving technology won't be in the market place but on the race track. Imagine Apple, Microsoft, Google, Ford, General Motors, and Toyota all sponsoring their own self-driving race cars to see who can maneuver the best. Such a race would do far more to attract the interest of the public than seeing a fleet of self-driving trucks cruising the streets at night.
The fact is that Apple is working on some sort of self-driving technology that will likely eliminate gasoline and offer self-driving capabilities. The goal isn't just self-driving features but to offer an entire bundle that leapfrogs today's individual car ownership culture and moves straight to the future of non-gasoline powered cars, self-driving technology, and ride-sharing services.
The future is clear. The only fuzzy part is how exactly it will play out among Apple and every other company pursuing self-driving technology.
To read more about Apple's patent for collision avoidance systems, click here.