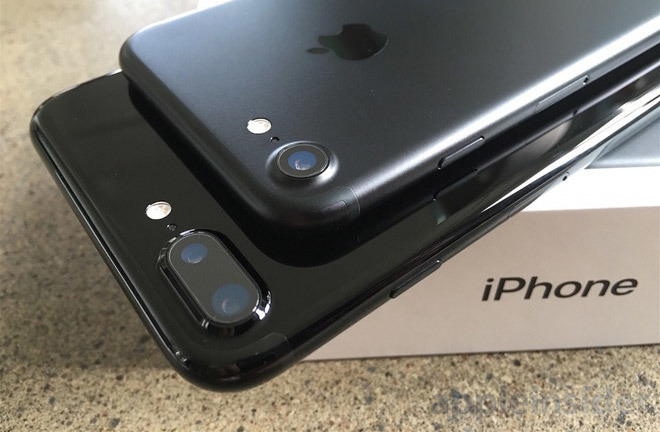 What it is: Apple's market share of the smartphone market hovers below 20%, yet Apple recently earned 103% of all smartphone profits.
There's a weird form of mathematics involving the iPhone and the smartphone market. Android dominates the smartphone market with close to 90% of the market using Android. Yet Apple earns 103% of all smartphone profits. If that sounds odd, it's because most Android manufacturers lose money selling Android smartphones.
If grabbing marketshare while losing money makes sense, then welcome to the strange world of smartphones. The reason Android dominates the market is because so many manufacturers sell Android smartphones. Given the choice between an iPhone and a dozen Android smartphones, a larger majority of people choose Android smartphones. Imagine putting ten buckets on the floor and tossing a ball in the air. Chances are good the ball would land in nine of the buckets most of the time and not in the tenth bucket labeled the iPhone.
In terms of sheer numbers, more people are going to choose an Android smartphone regardless of what Apple does or doesn't do. Yet this high number of Android manufacturers may increase Android's market share, but that also works against Android in terms of profits. Instead of just one company making money off a product like Apple does with the iPhone, a dozen or more Android manufacturers right each other for profits in the smartphone market.
Because Android manufacturers largely make money only by selling new devices, they must constantly offer new devices while neglecting their older ones. There's little point in offering software upgrades to older devices since this costs a company money and keeps people from buying an ew device. Hence it's not profitable for Android manufacturers to keep their older devices updated when it's more profitable to sell new devices instead.
That means the only way Android manufacturers can make money is by selling new devices. Samsung is trying to buck this trend by offering Samsung Pay and other services similar to Apple, but this only targets a small percentage of Samsung users.
If you look back at the PC market, IBM and Sony bowed out of the PC market because they weren't making money selling PCs. Watch the smartphone market and you'll likely see companies like eLG or HTC leaving the smartphone market because they can't make money selling smartphones. What's the point of boasting about a large market share if you lose money doing it?
The only company really making money off Android is Google and to a far less extent, Samsung. Google has convinced manufacturers to sell Android devices and lose money doing so. In return, Google makes all the money off Android and manufacturers lose money. Is this sustainable?
Google is taking advantage of smartphone manufacturers and these manufacturers are willingly losing money to help spread Android to the market. Eventually other companies will simply tire of losing money to make money for Google. When that happens, expect Android's market share to go down along with Google's profits.
Market share doesn't always equal profitability. It's easy to grab a large market share in any business if you're willing to lose money to do so. If you wanted to dominate the car industry, simply pay people to use your cars. You'll lose money with every car you make, but you can expect to grow your market share rapidly. The only question is how long can you continue trading profits for market share?
Android is in the same situation. Google makes all the profits while Android device manufacturers lose all the money promoting Android. If this makes sense to you, then perhaps you can become a high-level executive at any company that makes Android devices and help the company lose even more money while gaining market share in the process.
To read more about how Apple makes all the profits in the smartphone market, click here.