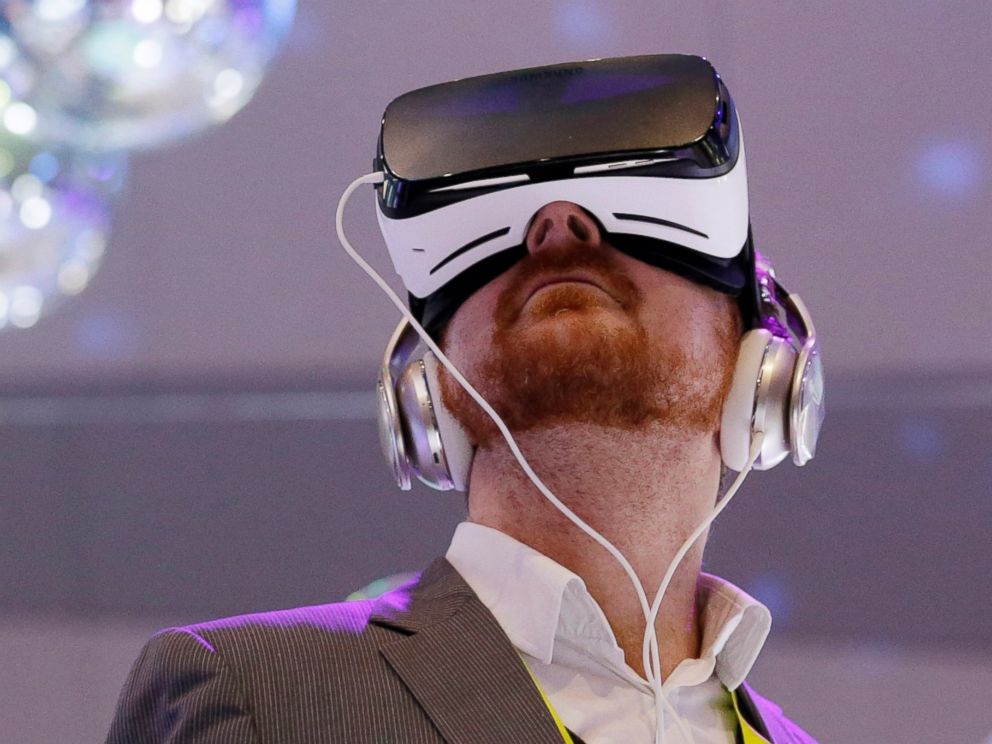 What it is: In recent interviews, Tim Cook, Apple's CEO, has made frequency references to augmented and virtual reality.
Apple is generally secretive about their upcoming products, but they often release hints long beforehand. Tim Cook in particular has made frequent references to augmented and virtual reality. The difference between the two is simple.
Virtual reality requires a dedicated headset that completely wraps around your face. To use virtual reality, you need a dedicated device or an accessory like Google Cardboard to turn your smartphone into a simple virtual reality headset. In either case, you need something extra to buy, carry around with you, and strap to your face to use. That immediately makes virtual reality less convenient to use.
Augmented reality relies solely on your existing smartphone or tablet. Point your camera at something and the screen will show you an augmented reality image such as seeing a Pokemon cartoon character on the sidewalk in front of you. Unlike virtual reality, augmented reality does not require the purchase or hassle of lugging around anything extra beyond the smartphone or tablet you're already carrying.
Which of these do you think will find more practical applications in the long run?
"There's virtual reality and there's augmented reality — both of these are incredibly interesting. But my own view is that augmented reality is the larger of the two, probably by far," Cook said.
Virtual reality is simply limited by the need to strap a device to your face. Anyone want to walk around in public with something strapped to their face? Augmented reality, on the other hand, is far more convenient to use and put away. With augmented reality, you can pull out your smartphone or tablet when you want to use it, and then put it away when you don't want to use it.
With virtual reality, you have to carry around a headset with you wherever you go, and then strap it on your face when you want to use it. Then you have to take it off your face and carry it around with you when you're done. Virtual reality headsets simply aren't practical to carry all the time, which immediately limits their use. Augmented reality is no more difficult to use than carrying around a smartphone or tablet, which people do all the time already. So there's no hassle to using augmented reality while there's a huge amount of hassle using virtual reality headsets.
That's why Tim Cook keeps talking about the benefits of augmented reality. It's no secret that Apple has acquired several augmented reality companies in the past. Now the key is to make this technology easy to use on an iPhone or iPad, and then make it easy to create augmented reality experiences for others using a separate augmented reality creation program.
Metaio, a German augmented reality company that Apple acquired, had been selling Windows and macOS software for creating augmented reality experiences so you can expect that feature to appear soon. When it's easy to use augmented reality on an iPhone or iPad, that will just be one more feature that will attract people to the iPhone and iPad. When it's also easy to create augmented reality for people using an iPhone or iPad, that will make the iPhone and iPad even more popular.
Most likely Android will quickly rush a similar augmented reality project on the market, but if Apple fine tunes their offering, they'll have the advantage of introducing a polished product while rivals will have the disadvantage of rushing out a hastily constructed competing product.
Tim Cook keeps mentioning augmented reality because that's the future. It's just a matter of when that future will get here but we can expect it will come to the iPhone and iPad first.
To read more about Tim Cook's frequent hints about the advantages of augmented reality, click here.