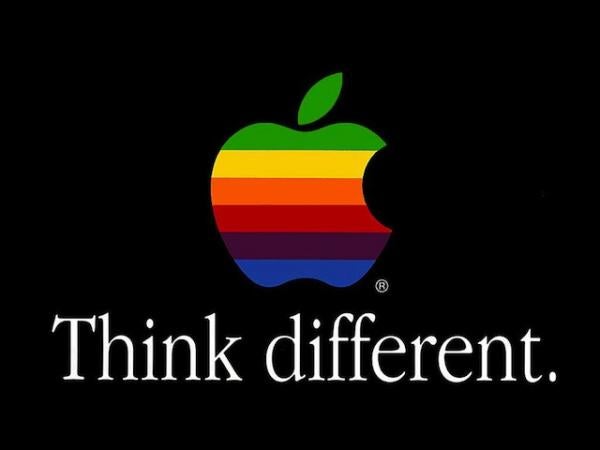 What it is: Critics often complaint hat Apple no longer innovates, but they fail to explain what innovation is or recognize it when it does occur.
One common complaint is that since Steve Jobs' death, Apple no longer innovates. The first problem with that belief is that it completely ignores Apple's latest innovations that have come about since the iPhone and iPad. The second problem is that few critics explain what they mean by innovation. Usually critics fail to define innovation so they fail to recognize innovation when it appears right before their eyes.
When Apple introduced the iPhone in 2007, critics complained that it wasn't anything special. When asked about the chance that Apple could get business users to embrace the iPhone, Gary Krakow, formerly of MSNBC and currently TheStreet.com's senior technology correspondent, said:
Steve Jobs has to bite the bullet… He's either gotta get BlackBerry on there or Windows Mobile on there. It's the entire answer.
Gary Krakow's entire argument relied on the belief that Blackberry and Windows Mobile were so good and already entrenched in the smartphone market that the only way the iPhone could compete would be to run Blackberry OS or Windows Mobile instead of iOS. Not surprisingly, the video of Gary Krakow stating this has long since been taken down by TheStreet, most likely to avoid embarrassing themselves and Gary Krakow.
Such tactics of erasing the past is similar to what totalitarian regimes do. Just read George Orwell's novel "1984" or study the history of totalitarian regimes to see how erasing the past remains a favorite tactic to make them look good in the present.
When Apple introduced the iPad in 2010, critics complained that it was nothing more than a giant iPhone. Prominent Windows enthusiast, Mike Halsey, even claimed that the iPad would not only fail, but that sales of Windows 7 tablets would skyrocket as a result. Of course now people recognize that the iPhone revolutionized the smartphone market and the iPad revolutionized the tablet market. But back when the iPhone and iPad were first introduced, critics claimed they weren't innovative at all.
So the general rule is that innovation doesn't exist even when it does.
The second problem with this belief that Apple no longer innovates is that critics fail to see the actual innovations Apple has released in the past few years. In fact, this long string of innovative products should be ample evidence that Apple still innovates, but critics fail to see it just as they failed to recognize the iPhone or iPad when those products first appeared.
Several years ago, Apple introduced the Swift programming language, a language that's safer, faster, easier to learn, and just as powerful as Objective-C, Apple's previous programming language. Now that Apple has made Swift open source, Swift now runs on Linux and Windows besides macOS. Both IBM and Google are looking at adopting Swift for servers and even for Android programming.
Creating an entirely new programming language that offers most of the advantages of existing languages with few of its drawbacks is a major technological achievement. In other words, Swift is innovative, but critics fail to recognize it just as they failed to recognize the iPhone and iPad.
Besides creating an entirely new programming language, Apple also introduced the idea of playgrounds where you could run Swift code to experiment with different concepts. Playgrounds is another innovative idea that no other programming language supports, yet this innovative feature also remains ignored as innovative.
Apple recently announced Playgrounds for the iPad, which lets you create interactive tutorials in Swift and write Swift code on an iPad. This is simply an extension of playgrounds for the Macintosh, but is also another example of innovation that critics choose to ignore.
There's also Siri, a natural language assistant user interface that helped usher in a slew of rivals such as Microsoft's Cortana and Google Now along with Amazon's Echo. A natural language interface is truly innovative, but critics choose to ignore Siri as well.
Beyond Siri, Apple also introduced the Apple Watch, which has redefined the wearable computer market. That's also innovative since the Apple Watch has now become the gold standard that other wearable devices measure themselves against.
On macOS, the Time Machine backup user interface is also innovative, making finding and retrieve backed up files easy, fun, and simple. The ability of macOS to restore your windows to its original state in the case of a power outage is another innovative feature that gets easily overlooked by critics.
Try opening several programs on a Windows PC and then turn off the PC. Now when you turn the Windows PC back on again, you'll have to re-open all those programs all over again. On a Macintosh, all your previously open windows reappear automatically. That's innovative, and that's something overlooked by critics once more.
Try backing up your Windows PC and then try retrieving a file from a week or month ago. Most people can't do that easily, but with Time Machine, that task is simple. Making tasks easy is innovative.
One good definition of innovation is when a product redefines an entire market so that rivals mimic that innovation. Using this definition, you can see that the iPhone and iPad clearly fall under this definition of innovation. Swift, Time Machine, Siri, and the Apple Watch also fall under this definition too.
Non-Apple innovations include Microsoft Excel, which defined the spreadsheet market, and Visual Basic, which defined the entire rapid-application development programming market.
There's plenty of innovation going on right in front of people's eyes. The problem is that so many people have defined "innovation" as anything that doesn't currently exist. As soon as they see an actual product that's innovative, such critics simply refuse to acknowledge that innovation so they can claim that it's not innovative after all. Because if something exists, then it can't be innovative since the only true innovation is something that doesn't exist.
Apple, Google, Tesla, Microsoft, Amazon, and dozens of other companies innovate all the time. It's just that most people fail to recognize innovation even when it's right in front of their faces. Just watch Steve Ballmer, Microsoft's former CEO, laugh at the iPhone back in 2007.