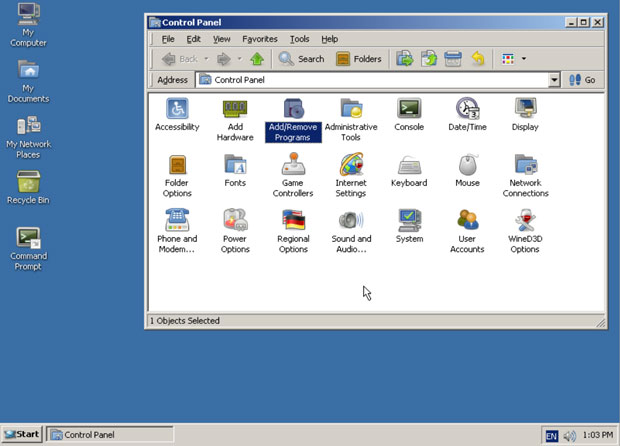 What it is: ReactOS is an open source clone of Microsoft Windows.
Many people use Windows simply because it's the only operating system they know how to use and they need to run certain programs that only run on Windows. For that reason, many people still use Windows despite problems such as Vista and Windows 8, and the latest trickery Microsoft has been doing to fool people into upgrading to Windows 10.
Although many Windows users claim that Macintoshes are too expensive, they're also unwilling to use Linux, which is free and far less expensive than paying for any operating system at all. Windows users also claim they don't want to switch to another operating system because they don't want to learn a different user interface, although many of them stuck with Windows 8 that forced them to learn a different user interface anyway.
So if you want to use Windows but are tired of paying for it and don't want to deal with Microsoft any more, consider ReactOS, a free, open source operating system that not only mimics the user interface of older versions of Windows such as Windows 2000, but also strives for compatibility with Windows programs as well. Theoretically, you should be able to load ReactOS on a PC and then load any of your Windows programs and use them with no hassle.
Realistically, ReactOS isn't quite perfect and still suffers from compatibility problems. Still if you're adventurous enough, but not adventurous enough to switch to Linux completely, ReactOS could be another alternative to putting up with constant headaches trying to use Windows.
ReactOS shows that people still like and use Windows; they just don't like Microsoft constantly changing things around for no apparent reason. After all, you're not going to be any more productive running programs like Microsoft Office whether you run Windows XP or Windows 10, so beyond security, what's the point of constantly upgrading Windows and having to force yourself to relearn user interface changes for no reason?
The main problem with Windows is that older versions work just fine. Upgrading to Windows 10 from Windows 7 makes little sense unless you specifically need a feature that Windows 10 offers that Windows 7 does not. What feature might that be? That's the question Microsoft fails to answer and that's why so many people have little incentive to upgrade to Windows 10.
Most likely, ReactOS will never be 100% compatible with Windows programs and will always be an operating system that gets better over time, but never quite matches its lofty dreams of 100% compatibility. Nevertheless, ReactOS will eventually be good enough for most people, and when it reaches the point where it can run the majority of Windows programs without problems, look for ReactOS to become a viable solution for people who want to keep older PCs alive using a Windows clone that gets constant updates over time, unlike older versions of Windows.
ReactOS is an interesting open source project. If you think you can contribute or use it, give it a try. After all, the other alternative is to stick with the real Microsoft Windows and hope that it stays out of your way so you can actually get some productive work done on it.
To read more about ReactOS, click here.