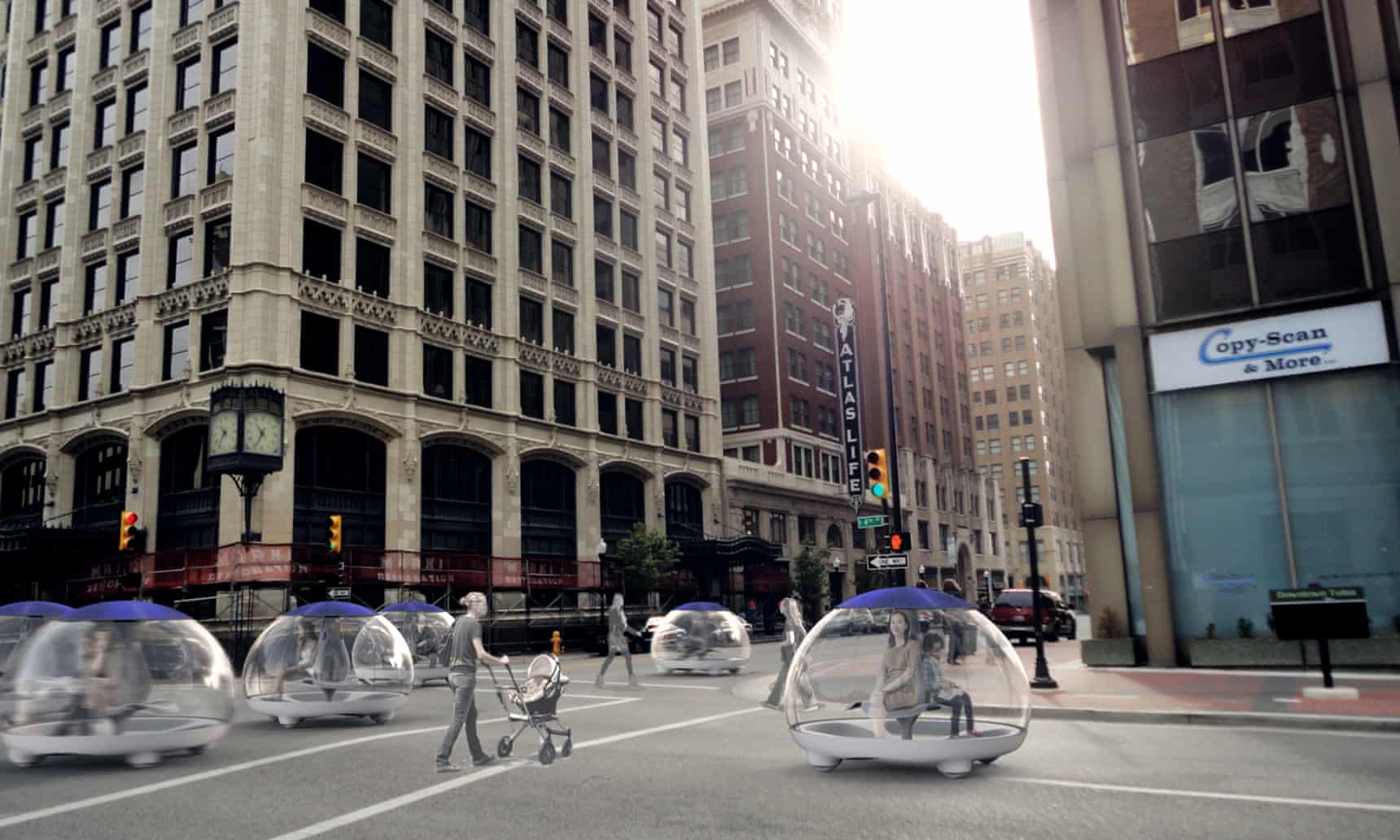 What it is: It's no secret that Apple is working on an Apple Car dubbed Project Titan. What is a secret is what the Apple Car will be.
Apple has hired hundreds of automotive engineers, set up car research facilities, and even talked with government agencies about vehicle regulations. There's no doubt in anyone's mind that Apple is developing a car of some kind. The big question is what will it be?
It makes no sense for Apple to compete directly with existing auto makers and sell similar types of cars that you can buy from Toyota, Ford, or Nissan. What's more likely is that an Apple Car won't run on gasoline but an alternative fuel source such as electricity or hydrogen cells. This would make an Apple Car emission-free and help reduce pollution worldwide.
Of course, other car makers are also developing electric cars and researching hydrogen cells. At the moment, hydrogen cells look impractical but electric cars are already here. Tesla is currently building electric cars successfully, but it's unlikely that Tesla will ever grab much market share from existing auto makers. It's not easy making electric cars in mass quantities so it's likely that Apple won't follow in Tesla's footsteps and copy that same business model of trying to sell cars to consumers.
Google has been testing self-driving cars for years and it's likely that the Apple Car will at least offer assisted-driving technology that could translate into self-driving capabilities in the future. Self-driving cars will arrive within a decade, but current auto makers are also working on self-driving cars too.
So the only two clear indications of the future for the Apple Car are that it won't use a gas-powered engine and it will offer advanced driving technology that will assist or replace a driver altogether.
An electric, self-driving car is exactly what Ford, Honda, and other car companies are making, so it's likely the Apple Car will include additional features to make it stand out. Existing car makers make the bulk of their money selling cars. That's why ride-sharing services like Uber are such a threat because when it becomes cheaper to use ride-sharing (or car sharing) services instead of buying, storing, and maintaining a car yourself, suddenly there's much less of a need to own a car.
That's the way the Apple Car can compete in the auto industry. Instead of being focused on selling cars, the Apple Car could be selling a transportation service.
Thin of how Android device manufacturers make money today. They only make money when they sell an Android smartphone or tablet. That's why they rarely offer operating system updates because that costs hem money and delays a customer's incentive to buy a new device. That's exactly the situation where the car makers are in today.
Car makers only make money selling cars. Once they sell you a car, they can make additional money servicing the car, but selling cars is the main profit driver. Apple doesn't need to sell cars to make money. If they sell the Apple Car as a service, they can potentially make even more money.
Imagine Apple partnering with ride-sharing services like Uber or Didi Chuxing (China's version of Uber). Instead of selling Apple Cars to ride-sharing services, what if they took a cut of the profits for each ride as well for the life of the Apple Car? That would cost ride-sharing services nothing to get an Apple Car and they would instantly make money from it. Meanwhile, Apple would make money from each transaction. As more people use ride-sharing services using the Apple Car, the amount of money to be made through renting the Apple Car instead of selling it is far greater.
By renting the Apple Car instead of selling it, Apple avoids the hassle of selling it and simply makes money using the Apple Car as a service. This is similar to how Apple makes money off the iPhone. Apple makes a profit when they sell an iPhone, but they also make money selling apps, music, and e-books as well. One key to the Apple Car's future is not to make money just selling it, but to make money from it as a service.
Now imagine an electric-powered Apple Car that has solar panels on the roof to recharge itself. Now you never have to worry about plugging into a recharging station. The Apple Car can refuel itself just by driving around.
Go one step further and add in Apple's augmented reality technology that they acquired from Metaio last year. Instead of just looking through glass windows, an Apple Car could show you augmented reality. An Apple Car could be offered for tourists. Hop into an Apple Car in a strange city and not only will the Apple Car take you to your hotel, but it will give you a tour of the surrounding area, overlaying text with accompanying audio and visual graphics to show you interesting sights as well.
Drive through a neighborhood and augmented reality can show you which houses are for sale and what their asking price might be. Drive through a strange part of town and augmented reality can show you the location of interesting restaurants, bars, and tourist attractions.
Right now if you want to check a map for nearby pizza parlors or taco stands, you have to look at your iPhone screen, but if an Apple Car is self-driving, you could simply use the windows as a touch screen, view a map on the window, and control the car by using the window as a giant touch screen interface.
While this might sound like science fiction, so did the touch screen interface on the iPhone when it first appeared. There's no point for Apple to create a vehicle that simply duplicates today's existing cars. The Apple Car has to offer so much more to the point where people will want to ride in an Apple Car instead of buying their own car.
The Apple Car is coming sooner than you might think (2020 by Apple's estimates). Until then, watch for Apple to release technology to support the Apple Car. Just as Apple has dribbled out frameworks like HealthKit, ResearchKit, and CareKit to lay the foundation for real-time health monitoring on wearable devices like the Apple Watch, expect Apple to introduce technology today (such as CarPlay) that's really designed to appear in the Apple Car in the future.
The Apple Car isn't going to duplicate existing technology, but upend the car industry completely. That means doom for today's car companies, but a cleaner, safer, and less expensive world of transportation for everyone else tomorrow.
To read more about what the Apple Car might be like, click here.