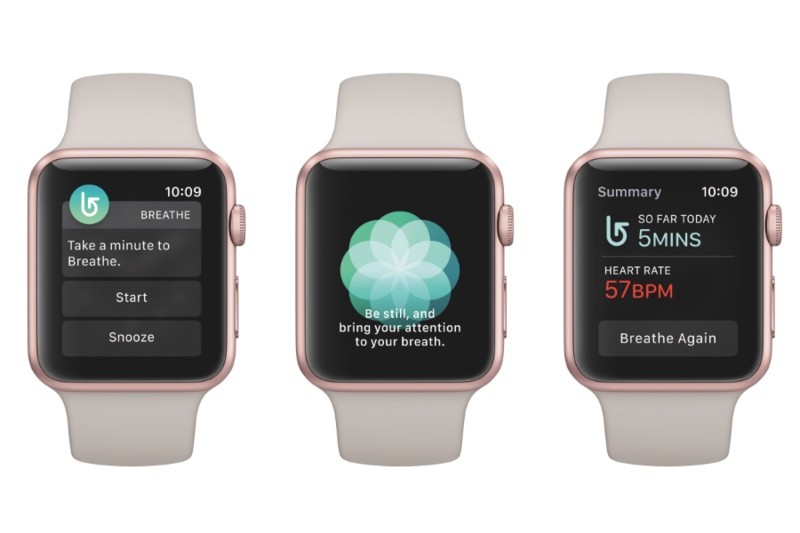 What it is: haptic feedback is a way to physically interact with the user.
Back in the old days of computers, you mostly used your sight to interact. The computer displayed something on the screen and you had options to respond, usually by clicking a button or menu command. While such a visual interface might work just fine computers with big screens, they suddenly don't work with much smaller screens.
That's why when Microsoft tried to port the Windows desktop interface to the smaller screens of smartphones with Windows Mobile, complete with a Start menu, it didn't feel intuitive. Visual interfaces work best when you can see what your options are. With a computer, you not only have a large screen, but you also have separate input devices: a mouse and a keyboard.
With smaller screen devices, you can't lug a keyboard and mouse around. As Windows Mobile proved, trying to cram menus on a tiny smartphone screen becomes difficult and clumsy. That's why Windows Mobile devices forced users to interact with a stylus since their fingers were too big to comfortable tap on tiny menu commands.
When Apple introduced the iPhone, they defined the touch screen interface. Now you could not only see commands, but choose them by touching them, which is far more intuitive than using a separate device like a keyboard or mouse. The original Blackberry smartphones used a trackball to let you choose items on the screen, but the trackball still isn't as simple as tapping on the command you want instead. The iPhone and its touch screen interface brought touch as a way to interact with computers.
Apple later introduced 3D Touch/Force Touch, which is a way to interact with a device through short or prolonged pressure. This gives you another way to choose commands without requiring additional input devices like a keyboard or mouse. Now Apple is slowly pushing another way to interact with a computer.
When you touch a screen, it's a one-way interaction between you and the computer. You're in control. With haptic feedback, the computer touches you.
While unveiling the latest watchOS 3, Apple introduced a new Breath app that lets you slow down and focus on your breathing. Since you're likely close your eyes while breathing slowly and meditating, the Apple Watch can use haptic technology to gently guide your breathing from fast initially to much slower near the end. By using haptic technology, the Apple Watch eliminates the need for you to look at a screen altogether.
Currently if you get driving directions with an iPhone, you can hear turn by turn directions as well as view a map on the screen. However, it's always dangerous to take your eyes off the road for even second, so looking at driving directions on an iPhone screen is distracting. Listening to driving directions is one way to keep your eyes on the road, but haptic technology is another way.
As you drive with an Apple Watch, you'll feel a tapping on your wrist as you approach a street where you're supposed to turn. Such haptic feedback combined with audio instructions helps keep your eyes on the road while still allowing the computer to interact with you.
Imagine more haptic feedback with virtual reality. Right now virtual reality relies entirely on sight and sound, but toss in haptic feedback and you'll be able to feel as well.
While haptic feedback likely won't be the primary way to interact with a computer, it can be a secondary way. In some cases, it might be the best way. Imagine getting an important phone call. You don't want a noisy ringer to disturb others and you don't want the bright flash of a screen to annoy people either. Instead, haptic feedback can tap you on the wrist and let you know when an important call arrives. Now nobody else but you gets that signal.
Haptic technology will play a greater role in computer interactions than ever before. Expect more haptic feedback to appear in the Apple Watch but also the iPhone and iPad. Right now the iPhone and iPad display a virtual keyboard that's versatile enough to change depending on whether you need numbers or foreign language characters. However, virtual keyboards have one drawback in that you type on a flat piece of glass, which is never the same as typing on a physical keyboard.
Apple (and others) are working on providing haptic feedback so when you type on a flat piece of glass, you'll actually feel something under each fingertip. This will give you feedback like touching a physical keyboard, but without the actual keys. In the future, you'll likely use a computer and not even notice the haptic feedback since the purpose of haptic feedback is to notify you of something without being intrusive.
haptic feedback is part of the future. It may not be as sexy as virtual reality, but it's far more likely to appear in your everyday devices soon. By the time you notice it, you won't even remember a time when haptic feedback didn't exist on devices at all.
To read more about haptic feedback on the Apple Watch, click here.