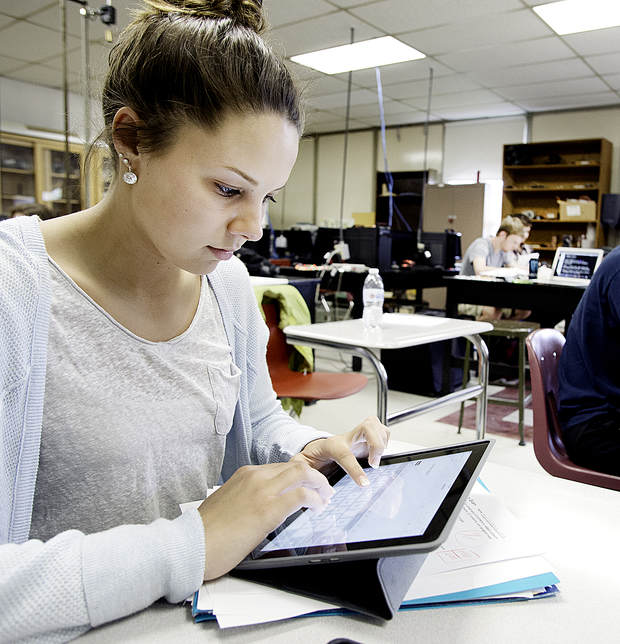 What it is: Maine's schools initially purchased iPads for students, but now are offering swaps for MacBooks instead.
For the longest time, everyone had a desktop PC. Once laptops became more affordable and more powerful, more people started buying laptops instead of desktops. When Apple introduced the iPad, everyone thought the world would soon switch to tablets.
That's why the Maine school district purchased iPads for students to use. However, they're finding that iPads just aren't as easy to use for writing as MacBook laptops. Surveys of students and teachers across grades 7 through 12 revealed that 88.5 percent of teachers and 74 percent of students preferred laptops over iPads. So what went wrong?
The main problem is that a tablet is best used on the road while a laptop is best used at a desk. The main advantage of a laptop over a desktop is that you can easily move a laptop around. The main advantage of a tablet over a laptop is that you can quickly pull it out anywhere and use it, then put it back again.
So an iPad's best use is for someone who's constantly on the move. A laptop's best use is for someone who mostly needs to use it while sitting at a desk but needs to move from place to place, but rarely needs to use it while actually moving.
It's easy to use an iPad standing up or even walking. It's difficult to use a laptop when you're standing up or walking. Since most students in schools sit at desks, laptops are better suited for them than tablets.
If you toss in a physical keyboard with a tablet, then it becomes easier to type on. However, it's likely the Maine school district didn't order physical keyboards to go along with their iPads. The desire to sue laptops in Maine's schools is simply because a laptop is better suited for students who need to use them in one place but move them around occasionally. Tablets are better for people who need to use them while moving frequently.
So when deciding which device is best for you, just use this simple guideline:
If you rarely need to move a computer around, it's cheaper to buy a desktop PC
If you often need to move a computer around but mostly use it while sitting at a desk, use a laptop
If you often move around and need to use a computer while moving or staying in one place for short periods of time, use a tablet
There's nothing wrong with an iPad compared to a MacBook laptop. What is wrong is trying to use the wrong device for the wrong purposes. This doesn't mean that MacBooks are better than iPads any more than it means laptops are better than desktop PCs. It depends solely on what you need a device for.
Pair an iPad with a physical keyboard and suddenly it becomes more like a laptop. Since most people dislike typing on a glass screen and prefer a separate keyboard, just the addition of a keyboard can make an iPad nearly equal to a laptop. Perhaps instead of swapping iPads for MacBooks, Maine should try adding physical keyboards to their iPads to see if that would make iPads easier to use for most students.
What's best for you may not be best for someone else, so choose your devices wisely. A supercomputer is a terrible choice for someone who travels frequently and a tablet is a terrible choice for someone who only needs to use a computer in one place. When you choose the right device for your needs, you'll be happy. When you choose the wrong device for your needs, you'll always be unhappy regardless of the actual benefits of the device.
To read more about Maine's decision to swap MacBooks for iPads in their schools, click here.