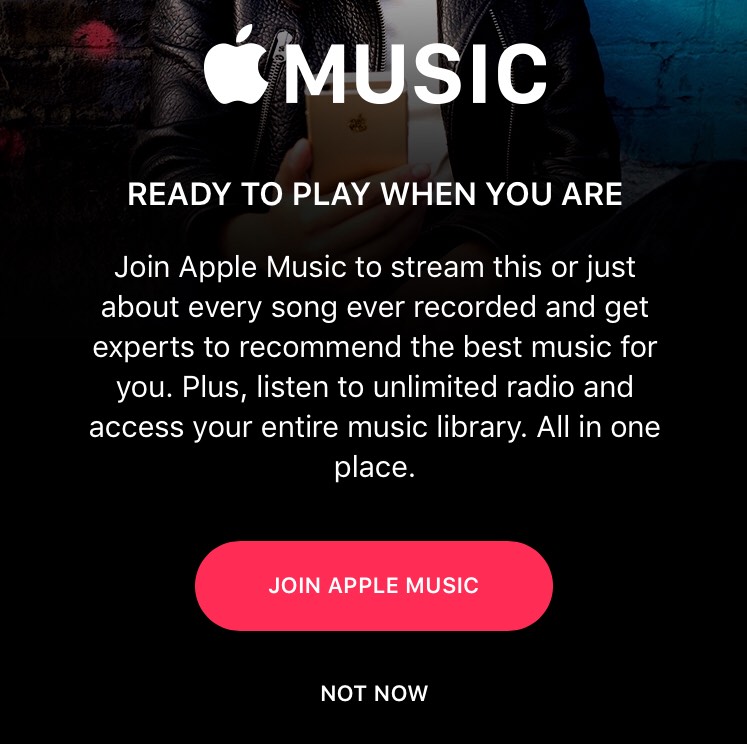 What it is: Apple announced a special student subscription price to Apple Music that's 50% off the original price.
There's one reason why major computer companies offer discounts to students. It's not because students don't have much money but because they know that today's students will become tomorrow's decision makers in corporations, so they want students of today to start using and get dependent on their products as soon as possible. After all, if you're familiar with Microsoft Office or Windows, what will you likely want later when you grow up, get a job, and start buying your own computer equipment? What will you likely suggest if you run the IT of a major corporation that typically buys thousands of PCs at a time?
Getting students hooked on products early is the key to educational discounts. That's why Apple recently offered a 50% discount to students who subscribe to Apple Music. What makes this student discount especially attractive is that it lasts for four years. Unlike products, services like Apple Music continue billing you. So once students graduate college four years later, a large percentage of them will likely continue their Apple Music subscription at full price out of inertia.
Apple likely makes money whether someone pays full price or a student discount to get Apple Music. All they care about is capturing future customers as early as possible. That's why companies like Microsoft and Adobe offers software discounts and why Apple and Dell offer hardware discounts.
The big question is when will other subscription services offer similar student discounts to capture students as early as possible? Netflix could certainly do this along with Hulu along with other music subscription services like Spotify or Pandora. The big difference is that Apple can afford to offer subscription services at half off while other companies may not want to go through that hassle and expense of attracting students when many of their customers are likely existing students who pay full price anyway.
Whether Apple Music can increase their growth or not through student discounts remains to be seen. What's far more important is making Apple Music the best service for listening and finding music. As long as Apple focuses on making Apple Music delight the customer, the price won't matter. If Apple has to rely on discounts to attract people to Apple Music, that's a clear that they've already failed.
If lowering your price is the only incentive to attract customers, you've already lost. Apple can afford to offer steep educational discounts on services that don't cost them much to provide to additional student customers, so it's a no-lose proposition for them. However if Apple can't make Apple Music better, they'll risk losing any new subscribers they attract in the first place.
Right now, Apple Music is just an okay service but nothing exciting. Apple needs to make Apple Music revolutionary. Until that happens, all the student discounts in the world won't help in the long run.
To read more about Apple's student discounts for Apple Music, click here.