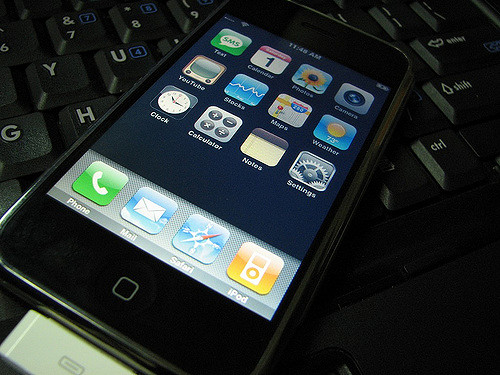 What it is: San Bernardino's District Attorney claims that Apple must unlock the iPhone of terrorists because it might contain a "dormant cyber pathogen." The trouble is, that doesn't even exist.
There are two ways to win an argument. One is to use facts. The second is to use emotions. The second way almost always works while the first way rarely does. That's because it's almost impossible to sway someone's opinion using facts, but much easier to change someone's mind using emotions, even if you have to lie about it in the process.
That's the current case with the government's insistence that Apple help them unlock the iPhone of San Bernardino terrorists. Rather than rely on facts to make their case, the government is simply relying on outright lies and misinformation. District Attorney Michael Ramos said Apple must assist the FBI in unlocking the phone because an alleged security threat might have been "introduced by its product and concealed by its operating system."
What this security threat is and how it might be concealed by its operating system isn't specified in any way. By not knowing what he's talking about, Michael Ramos simply is making up stories designed to frighten people into coming around to his point of view. Stephen King couldn't come up with a better imaginary horror story.
The fact is that a "dormant cyber pathogen" doesn't exist. If it did, it would have no bearing on the encryption debate anyway since encryption is completely different from so-called "dormant cyber pathogens" that fall more under the category of malware than encryption. When government officials rely on myths and outright lies to support their position, they reveal their supreme ignorance about any issue. When you lack facts to support your beliefs, you rarely lose followers because followers rarely use facts either.
The truth is that facts are the weakest way to change anyone's opinion so people like Michael Ramos will suffer few consequences for making stuff up out of thin air and basically lying to the public. When people avoid facts, there's little hope for them because they believe they're right so nothing can change their mind anyway. Just think of Holocaust deniers and fake moon landing conspiracy theorists who easily dismiss any facts that contradict their beliefs while eagerly clinging to any shred of evidence that can be twisted into supporting their ideas.
Basically the human mind is not rational or logical, and the actions of Michael Ramos clearly illustrates that point. When you don't understand an issue and don't take the time to educate yourself about the facts, it's easier to simply accept what so-called authorities have to tell you whether they're telling you the truth or not.
The real debate about encryption is whether anyone's responsible for when criminals and terrorists use encryption to mask their activities. Why not imprison the encryption algorithm designers and blame them for the locked iPhone? Why not blame the creators of the programming language used to create the encryption algorithm? That makes as much sense as blaming Apple.
The fact that so many people don't take the time to learn facts before forming a heated opinion is a sad indication of the human race in general. When government officials have no problems blatantly lying and making up horror stories to get their way, the level of government competence must seriously be questioned. Are the best people going into government office? Or are greedy and incompetent going into public office because it's easier than actually working and producing useful results? Something tells me that it's more like the former.
To read more about the so-called dormant cyber pathogen, click here.