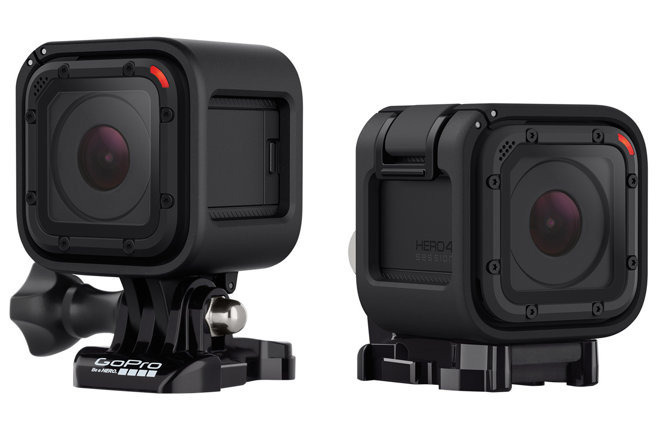 What it is: GoPro pioneered the idea of wearable video cameras. Unfortunately, hardware is easily duplicated.
Ask many dreamers about their business idea and many of them will be afraid to tell you their idea for fear that someone might steal it. If you're worried that someone will steal your business idea, you don't have a business idea because the moment you go into business, someone will copy your idea.
That's the problem GoPro recently learned when they pioneered wearable video cameras. Previously you had to hold a video camera in your hand, which made it impractical for athletes to use. GoPro solved this problem by creating video cameras that didn't need to be held. While everyone else made old fashion video cameras that had to be held, GoPro made millions.
Of course, the idea of wearable video cameras is simple to copy, which is partially the reason why GoPro sales have faltered recently. If you can buy a wearable video camera from someone else at a cheaper price, why would you want to buy a more expensive GoPro?
That is the problem with commodities. When you sell something that's easily copied by others, you lose any advantage over rivals. When you start selling a commodity, then customers simply shop by price. When that happens, there's a race to the bottom as everyone keeps cutting their prices to make up profits with higher sales.
Of course the race to the bottom is unsustainable. That's why Sony no longer sells PCs because profit margins are razor thin. With Samsung and Huawei representing some of the few Android manufacturers making money off Android devices, watch for more companies to give up trying to sell Android smartphones and tablets.
Hardware is a commodity. To make your product unique, you need something beyond plain hardware that anyone can copy. What makes the Macintosh special isn't just the hardware but the software. If you just want a computer, you can a Windows PC from anyone, but if you want a computer running OS X, you have to buy a Macintosh from Apple. If you just want a smartphone, you can buy an Android phone. But if you want access to the App Store and don't want the hassle of operating system upgrades or malware problems, then you have little choice but to choose iOS running on the iPhone. With iOS, you'll not only get convenient access to apps but also to music through iTunes.
Apple avoids selling commodity products by also selling additional services or conveniences that others can't duplicate as easily. If you like using Apple Pay, you probably don't want to switch to Android Pay. It's not difficult to do so but there's little benefit either. Apple Pay just makes it easy to keep using what you have rather than switch for no apparent reason.
That's the dilemma facing GoPro. Beyond their hardware that others can easily duplicate and undercut, what advantage does GoPro offer people over a copycat product? Until GoPro figures out this answer, they'll keep steadily sinking as copycat rivals undercut their hardware overtime they come out with something new.
To read more about GoPro's latest woes, click here.