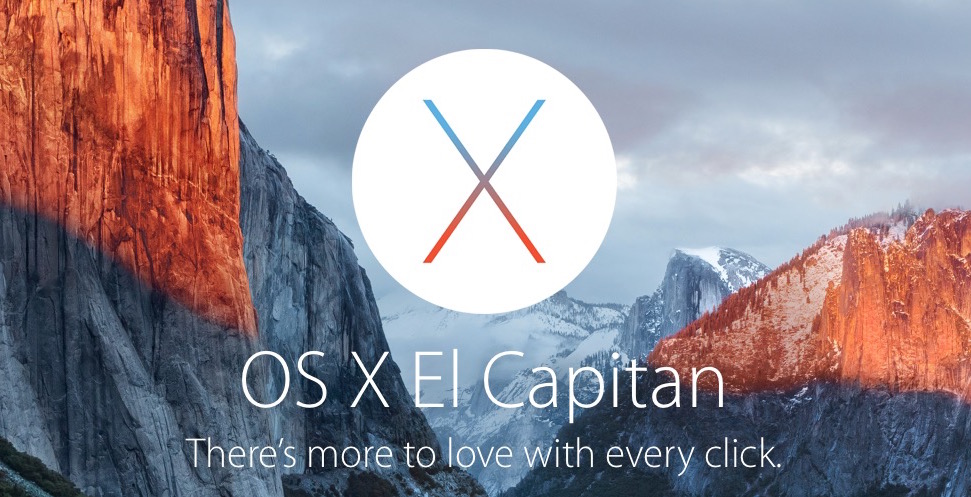 What it is: El Capitan is Apple's latest version of OS X, now up to version 10.11.3. This is why you should update every time.
Since most people familiar with computers have used a Windows PC at some point in their life, they should already be familiar with how upgrading operating systems used to be a huge hassle. Back then you had to essentially wipe out your hard disk and reinstall Windows from scratch. That also meant you had to reinstall all your software and copies of your critical files.
Fortunately nowadays you can install operating systems without replacing every program and file you may have stored on that computer, but here's the general rule. Always upgrade to minor versions of operating systems. Always be cautious when upgrading to major versions of an operating system.
Minor versions of operating systems are usually called point releases because they represent a minor upgrade such as from version 10.11.2 to version 10.11.3, which is currently the latest version of OS X. Minor versions of an operating system often contain bug fixes to make the operating system run more efficiently.
Back when Microsoft first released Vista, it was slow, unreliable, and incompatible with many hardware drivers. Over time, Microsoft released multiple service packs that essentially upgraded Vista to make it faster, more reliable, and more compatible with hardware drivers. Eventually the initial version of Vista was a far cry from the final updated version that was actually usable.
Minor upgrades to operating systems rarely cause problems, although it's possible to break a program to keep it from running. So before upgrading a Macintosh, first back up everything using Apple's built-in backup program called Time Machine. Now if the operating system upgrade kills one of your programs, you can easily reinstall your previous version of OS X using Time Machine. This will still be a hassle, but you likely won't lose anything. So the general rule with minor operating systems is to make sure your crucial programs will work under the new minor operating system versions.
Major upgrades to operating systems almost always cause problems. Just upgrading from OS X version 10.10 to version 10.11 broke more than a few programs. Before upgrading to a major version of an operating system, wait. Find out if your critical programs work with the new operating system because more than a few won't. Let everyone else rush to find the inevitable bugs and problems that a major operating system upgrade creates.
Only when you believe every crucial program you need works right on the new operating system should you upgrade. So before upgrading, find out if all your crucial programs will work with the new operating system. Second, backup everything to Time Machine just in case the upgrade doesn't install correctly or if the upgrade doesn't work right with your important programs.
The general rule is to upgrade to minor versions of an operating system and be cautious about upgrading to major versions of an operating system. Unlike the world of Windows where the basic user interface changes drastically from one version to another, OS X seems relatively stable and familiar. Keep backups, and store really crucial files on iCloud or another cloud storage service so you'll be able to retrieve them again if necessary.
Then install the operating system upgrade and hope for the best. In the world of Apple, most operating system upgrades go smoothly, but be cautious nonetheless. Never trust your critical data to an operating system upgrade no matter how minor it may be.
Eventually when your hardware can no longer support the last operating system, you'll have a choice. Either stay with the current operating system and hardware as long as it works, or buy a new computer. It's not necessary to buy a new computer every year or two, so feel free to hold on to your Macintosh for 4-5 years before considering whether to upgrade your hardware. Generally your old hardware will be able to run the latest operating system for years so think of operating system upgrades as a way to keep your old hardware useful a little bit longer.