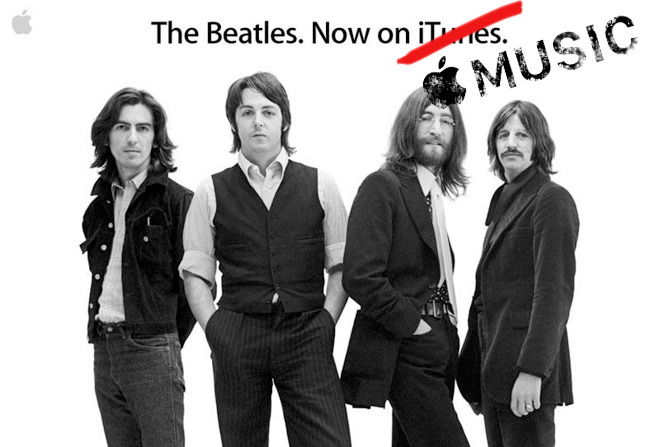 What it is: The Beatles have long been technology holdouts in the music industry but have finally agreed to appear on streaming music services like Apple Music.
For the longest time, The Beatles refused to sell their music as audio files through iTunes. Only after they realized how many sales they were losing did they finally agree to allow sales of their songs through iTunes.
Now The Beatles have resisted streaming music services for the longest time as well until recently. For the first time, you can now listen to The Beatles on streaming services including Apple Music, Spotify, and Google Play.
Why The Beatles resist technology for so long remains a mystery, but when they finally do relent, it always causes a big public relations announcement that draws attention to the band once more. Perhaps by holding out, The Beatles create more pent up demand for their music through alternative means and then they make more sales as a result.
Whatever the reason, streaming music is the future just like streaming video is the future over DVDs and massive video files. The future is clear as long as you keep eliminating the media.
In the old days, the media was CDs, which were quickly displaced by audio files. Audio files in turn were displaced by streaming music services. Now the next question is who and what can displace streaming music services?
Until that new competitor arrives, streaming music such as Apple Music will remain the preferred choice for purchasing music. Vinyl sales are making a small come back and CDs still sell moderately well, but expect every musician to release their music on streaming music services eventually.
Adele and other recording artists may withhold their latest music from streaming services initially, but with so many people clamoring for streaming music, you can see that streaming music is where older songs can find new sales and keep generating royalties for the artists.
Keep an eye on Apple Music and Spotify since those two services are the leading streaming music services for now. If you like music, chances are good you'll start listening to a streaming music service eventually.
To read more about The Beatles announcement offering their songs on streaming music services, click here.