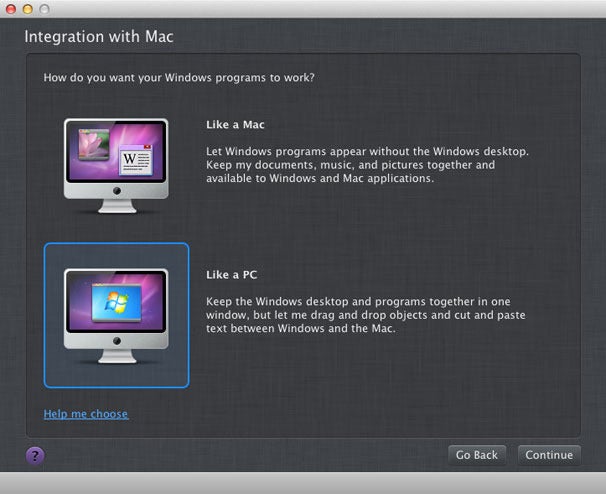 What it is: There are more Windows users than Macintosh users, which means more Windows users will switch to a Macintosh than the other way around.
Almost everyone has used a Windows PC, but not everyone has used a Macintosh. Since so many people are unhappy with Windows, there are likely more Windows users switching to a Macintosh than the other way around. If you're switching to a Macintosh after using Windows for so long, you may find the OS X user interface familiar but still slightly confusing.
With Windows, the most common modifier key is the Control key to give keystroke commands such as Ctrl+S to save or Ctrl+O to open a file. On a Macintosh, the Command key serves this purpose so you'll find most common keystroke commands on OS X are Command+S to save or Command+O to open a file. Apple provides a list of keystroke shortcuts to help get you used to the slight differences between Windows and OS X.
At one time, Windows users were terrified of switching to a Macintosh because they didn't want to learn a new user interface. Thanks to Windows 8, Microsoft made switching from Windows 7 to Windows 8 so confusing and intimidating that this argument no longer matters for Windows users thinking of switching to a Macintosh.
One of the best ways to switch to a Macintosh is to keep running Windows on your Macintosh. That way you can always go back to your familiar habits and programs on Windows and gradually wean yourself off them to use the Macintosh. The simplest way to run Windows on a Macintosh is to partition your hard disk and install Windows 10 directly on your macintosh. This essentially turns your macintosh into a Windows PC, which basically defeats the purpose of getting a Macintosh.
A far better way to run Windows on a Macintosh is through a virtual machine program such as Parallels, VMware's Fusion, or the free VirtualBox program. All three virtual machine programs store an entire Windows PC in a single Macintosh file that runs in a window. That means you can run Windows in one OS X window and run other OS X programs in other windows.
Best of all, you can share files between Windows and OS X and use Windows programs at the same time you're using OS X programs. This gives you the maximum flexibility to wean yourself off Windows and gradually switch to the Macintosh.
Don't be afraid of switching to a Macintosh. If you live near an Apple store, take your Windows PC into the store with your Macintosh and Apple will transfer all your data from your Windows PC to your Macintosh. Now you'll have both Windows and a Macintosh in a single computer.
Initially you may cling to Windows but the more you start using OS X, the more likely you'll switch to using OS X exclusively until you may not even use Windows at all. When this occurs, you can simply avoid using Windows altogether and use your Macintosh for everything important.
There's no reason to stick with Windows when you can easily switch to OS X on a Macintosh instead. By using a virtual machine program, you can run Windows on a Macintosh so you can use both operating systems at the same time.
The world is shifting away from Windows and towards Apple products so the sooner you switch from Windows to a Macintosh, the sooner you can start developing skills using a macintosh, which will be more crucial in the workplace as time goes on.
It's no secret that the Macintosh is growing while PC sales keep declining. If you want to use the easiest, most reliable computer in the world, then you want to use a Macintosh.
For more tips on running Windows on a Macintosh, click here.