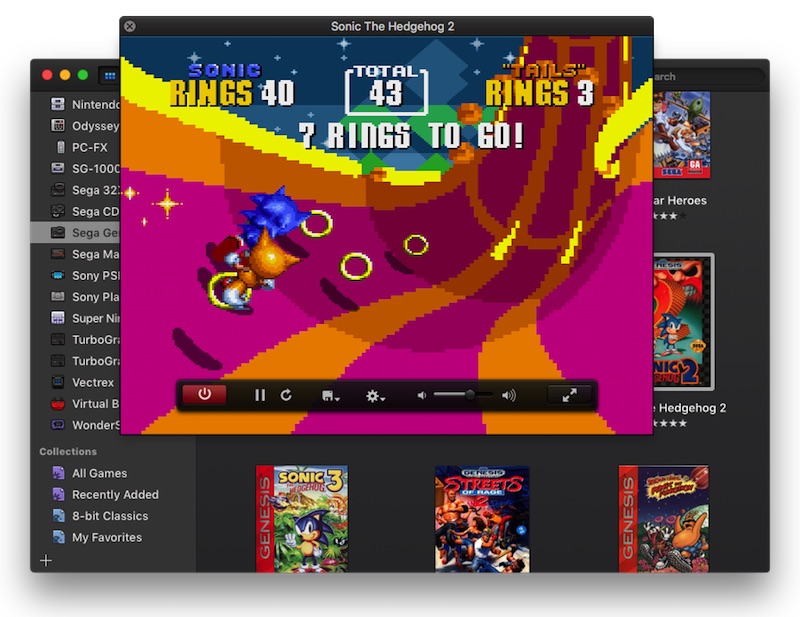 What it is: Emulators are programs that mimic another device such as a PC or an old game console such as an Atari 5200 or Nintendo 64.
One of the biggest criticisms against the Macintosh is that most software is designed for Windows. That's the beauty of emulators, which are special programs that mimic the hardware of another device within the Macintosh itself. The most common emulator in the early days of the Macintosh was Virtual PC, which emulated the hardware of a typical PC so you could run Windows. Nowadays because the Macintosh uses Intel processors just like PCs, you can run Windows programs at nearly the same speed as if you were running it on a real PC. That makes the Macintosh the most versatile computer in the world because you can run OS X, Windows, and Linux programs while a Windows PC can only run Windows or Linux programs.
Another form of emulation is game console emulation. If you download and install the free OpenEmu emulator, you can then download old video games such as Mario Brothers or Sonic Hedgehog. OpenEmu essentially lets you turn your Macintosh into an ancient video game console so you can play old video games with clunky,  pixelated images and jerky motion.
Obviously compared to today's video games, these ancient Sego or Nintendo video games are as primitive as a Model T parked next to a Lamborghini. Yet playing these old video games can be fun because they can bring back memories, give you a taste of the past, or just let you explore the history of video games. Since most old video game consoles have long broken down, using a video game emulator like OpenEmu gives you a chance to keep these old video games alive even if their game play may be generations behind today's latest games.
OpenEmu shows the power of emulating hardware within software. Given he power of today's Macintosh, it's likely that OpenEmu may actually run these ancient video games at the same speed (or greater) than the original game consoles could ever do.
If you want a taste of nostalgia, give OpenEmu a try. Don't expect the same level of interaction as today's video games, but you can expect to get a taste for how video games have evolved over time while putting yourself in the past so you can relive your childhood all over again.
To read more about OpenEmu, click here.