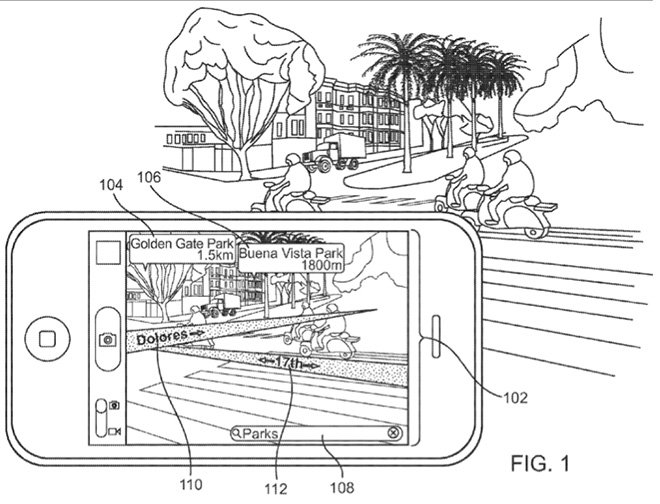 What it is: Augmented reality adds information displayed over actual scenes.
While Samsung, Google and Microsoft have been pursuing virtual reality, the next big push may actually be augmented reality. Virtual reality forces users to strap a device to their face so they can immerse themselves in an imaginary world. Augmented reality lets people view a scene through a device such as an iPhone where they can see additional information about that scene.
The big problem with virtual reality is the head gear you need. Even Microsoft's HoloLens demonstrated a video game you could play in you living room, but it still required wearing a headset all the time, which can be clumsy to use except in fixed environments like your home or office. Will you strap on a virtual reality headset to look around scenes in a public place like a park, a museum, or train station? Probably not because it would be inconvenient to carry and wear such a cumbersome device.
That's why augmented reality has the better chance of becoming popular earlier. Just view any scene through your iPhone or iPad's camera and you'll be able to see street names and other information overlaid over the scene you're staring at.
Apple acquired a prominent augmented reality company called Metaio and recently acquired a face changing image company called Faceshift. At the next WWDC in 2016, there;'s a good chance Apple will announce their augmented reality program.
If you search for Metaio, you can see old videos of their technology which is impressive enough. Now add an extra year for Apple to polish this technology and it's likely we'll see augmented reality appear as a major feature of the next iPhone.
Augmented reality is coming in one form or another. The real question is how will we use it? Will we use it by strapping on bulky headsets to our faces? Or will we use it by holding up an iPhone or iPad screen?
The answer should be obvious, and that's why augmented reality will likely make an impact on the world long before virtual reality becomes commonplace, if ever.
To read more about Apple's possible augmented reality program, click here.