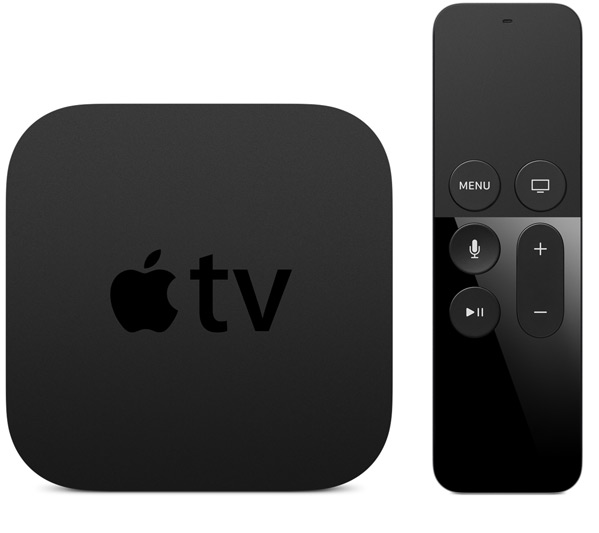 What it is: The Apple TV is a device that connects to a standard TV set and gives that TV access to the Internet.
If you read most reviews oft he Apple TV, they all tend to tell you the reviewer's perception of Apple TV but they often fail to describe what the heck Apple TV even does. So here's a description in a nutshell. The Apple TV is a device that basically connects your regular TV set to the Internet.
When you buy an Apple TV, you can't use it until you also buy an HDMI to HDMI cable. Apple sells one for $19 but you can buy other HDMI cables from Target, Staples, Office Depot, or any number of places that sell video accessory cables. Such cables will cost between $15 to $50 depending on whether you opt for the gold plated cables or the plain ones. (Hint, the plain cables work just as well as the more expensive gold-plated cables.)
You basically plug your Apple TV into an electric outlet, then plug the HDMI cable into the Apple TV and plug the other end of the HDMI cable into your TV set. At this point, nothing will work because you still need to connect your Apple TV to the Internet.
One way to do this is to physically connect an Ethernet cable to the back of the Apple TV. The more likely way is to connect your Apple TV to your WiFi network, which means identifying your WiFi network and typing in your password.
To control the Apple TV, you need to use the Apple remote, which consists of a touch pad surface at the top that lets you swipe your finger or thumb to select items up, left, right, or down. Then to finally choose a selected item, press the top surface of the Apple remote to "click" on the selected item.
The Apple remote has a built-in battery that you can recharge using an included Lightning connector cable that you can plug into a USB port. To type anything on the screen, such as your WiFi network password, you need to type by selecting letters and numbers on the screen using the Apple remote. This method of typing is slow and clumsy, but functional.
Once you have your Apple TV connected to the Internet either through an Ethernet cable or a WiFi connection, you can start watching TV. To watch anything, you need to download apps such as the ABC app or the National Geographic app. By choosing an app, you can then choose to watch the programs they offer.
Many apps offer free programs in exchange for forcing you to watch ads (just like regular TV). Amazingly, you can find many free TV shows through various apps. While you might not find all the shows and channels you normally might get through a cable TV subscription, you can likely find many of your favorite TV shows absolutely free. This makes it easy to justify cutting the cord with your cable TV company and relying solely on Internet access to watch your favorite TV shows.
If you want to watch movies or live sporting events, now you have to pay a monthly fee to a company such as Hulu or Netflix. The cost of these monthly fees will likely still be less than the cost of a monthly cable TV subscription, so you'll likely save money watching programs through Apple TV rather than through a cable TV subscription. Will you find every TV show available? Probably not, so if there's something you absolutely must watch, make sure it's available (for free or for a fee) through an Apple TV app. If not, then you probably don't want Apple TV.
Look at most remote controls and you'll find multiple buttons that seem to duplicate each other. Yet if you look at the Apple remote, it only has a touch pad surface on top, a Siri button, a Play button, a Menu button, and a  volume control button. To select items on the screen, you swipe up, down, left, or right. To select a chosen option, press the touch pad surface. To backtrack, press the Menu button.
After a few seconds of use, controlling the Apple TV user interface becomes relatively simple and effortless. If you can browse through web pages using back and forward buttons along with a Home button, you can easily understand and use the Apple remote.
One thing you cannot do is browse the Internet directly through a browser like Safari. You can mimic this activity using Airplay and an iPhone or iPad, but Apple TV won't let you directly browse the Internet through a regular browser. To see anything on the Internet, you have to use apps.
So if you want to view YouTube videos, you just use the YouTube video app. That means you can't visit specific web sites individually since you always need to access the Internet with an app.
The bottom line is that if you want to cut the cord with your cable TV company and replace it with an Apple TV, you can watch many shows for free but likely not all shows that your cable TV subscription offered. If you want to watch live sporting events, movies, or TV shows on the day they air, then you will have to pay for them, which means paying monthly fee for one or more apps such as the Netflix app and the Hulu app. Most likely the combined cost of multiple monthly app fees will still be less than your ordinary cable TV subscription. The typical app monthly fee is $8.99 or $9.99 a month, so that gives you a rough ballpark figure to determine how many apps you can subscribe to and still stay below the monthly cost of a cable TV subscription.
For heavy TV watchers, Apple TV probably won't replace your cable TV subscription. For casual TV viewers, Apple TV will likely be sufficient, but that's something you'll need to decide for yourself.
If you're not sure, just get an Apple TV and try it with your regular cable TV subscription. Then try to use Apple TV exclusively and notice which shows you're missing from your regular cable TV subscription. Overall, Apple TV is easy to use and interesting. It will likely continue getting better with more free TV shows so if you're not convinced Apple TV is for you today, wait for version 2 and then decide.
To read how to navigate the Apple TV interface using the Apple remote, click here.