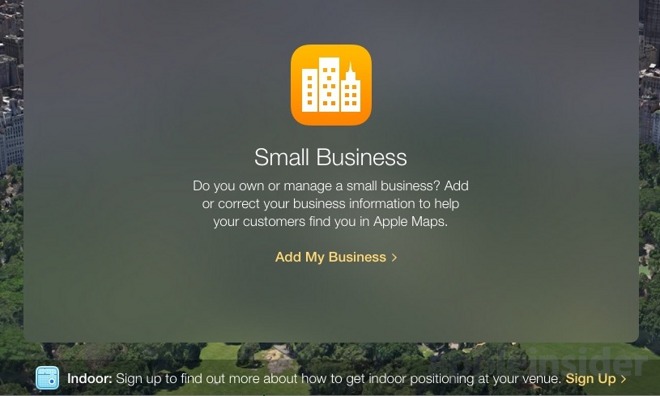 What it is: Maps Indoor is Apple's indoor mapping app that provides directions inside public venues.
Back in the old days, people used to stop at gas stations to get maps so they could find their way around. Nowadays, most people just use smartphones that not only give them directions, but can also pinpoint locations of gas stations, restaurants, or retail shops. After using maps on a smartphone, most people wonder how they ever got along without a smartphone map.
Now Apple is developing an indoor mapping app geared for large public venues that see over a million visitors a year. The goal is to map these indoor locations so now when you're in there, you can find locations such as restrooms, exits, and food vendors. Imagine being in a shopping mall and wanting to know where a certain retailer might be. You could try to find a directory, but it would be so much easier just to let your smartphone give you directions instead.
Sports stadiums, museums, mass transit stations, and shopping malls could all benefit by helping people find the most efficient path to their desired goal. Just as we used to wonder how people got along without smartphone driving maps, now we'll soon wonder how people got along without indoor mapping services as well.
To help map indoor locations, a venue needs WiFi and iBeacon. This can be especially useful for shopping malls to provide ads or notifications as people walk past a given restaurant or store. Much of this indoor mapping technology came from Apple's acquisition of the "indoor GPS" company WiFiSLAM for $20 million in 2013. The company holds numerous indoor navigation-related patents.
If you're a consumer, expect to get bargain offers in shopping malls and ads while in public areas such as train stations or stadiums. If you're a business inside a shopping mall or stadium, think of how you could attract people strolling by your business. How can you entice more passerby to come in and spend money?
Indoor mapping may not be as sexy and futuristic as self-driving cars, but it still represents a revolutionary technology that will change the way we live. Expect indoor mapping to become so commonplace that one day people will wonder how they ever got along without it.
To read more about Apple's indoor mapping initiative, click here.