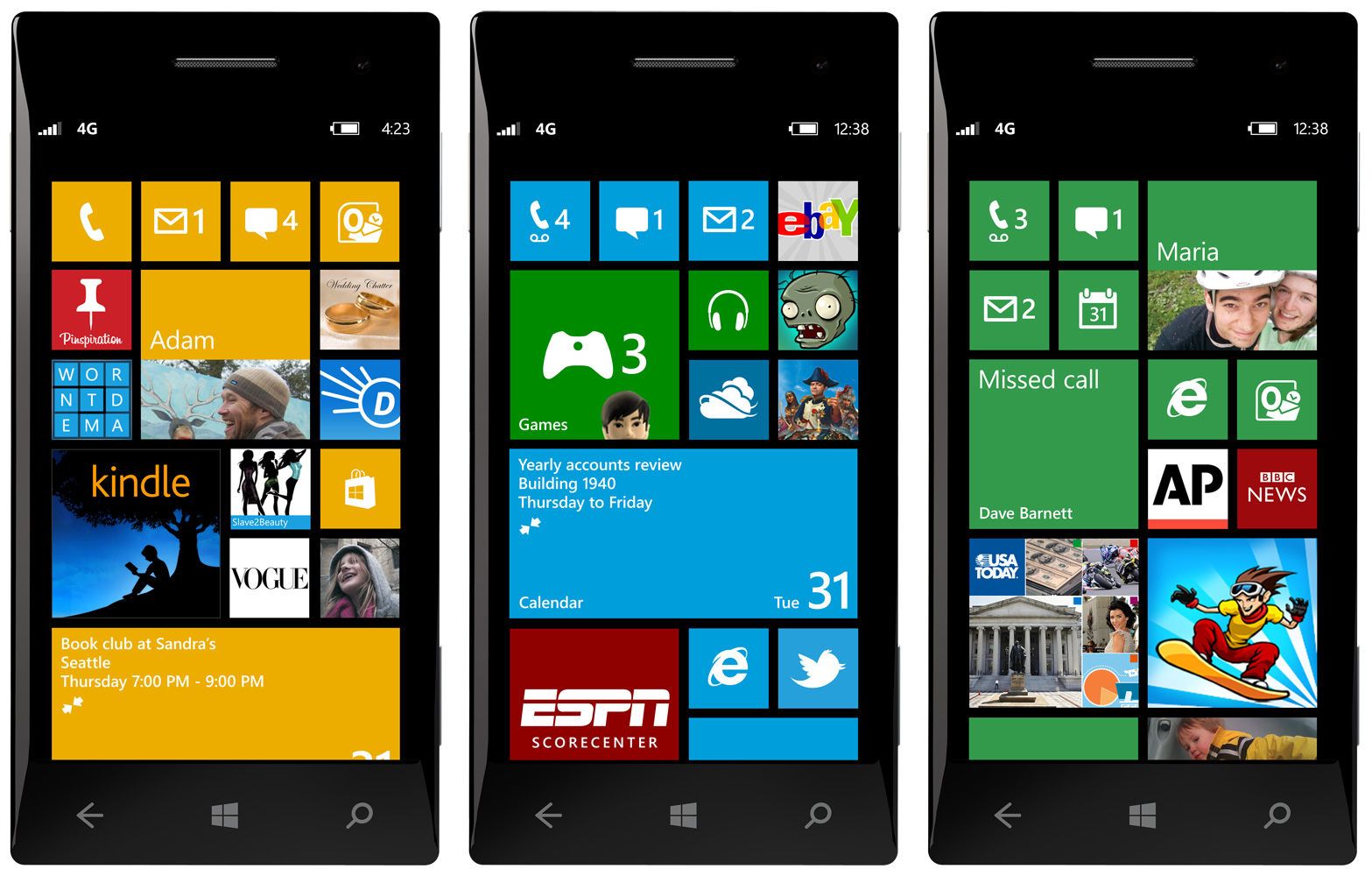 What it is: Windows Phone is Microsoft's phone operating system that tried to challenge Android and iOS. Despite any technical advantages, it seems doomed to failure through Microsoft's lack of vision.
A long time ago before Apple introduced the iPhone, Microsoft has roughly 20 percent of the smartphone market with their Windows Mobile operating system. In fact Windows Mobile was so popular at one time that Palm Computing licensed Windows Mobile for their own Palm smartphones after PalmOS started to fade in popularity.
Between BlackberryOS, Windows Mobile, and Nokia's Symbian operating system, the smartphone market looked locked up between Research in Motion, Nokia, and Microsoft. Then Apple introduced the iPhone and changed everything.
To compete, Microsoft realized that Windows Mobile wouldn't work. Instead, Microsoft created a brand new operating system dubbed Windows Phone 7, which introduced the tile user interface that Microsoft later used for Windows 8.
With the introduction of Windows Phone 7, Microsoft made developers dump their old Windows Mobile apps and rewrite them completely for Windows Phone 7. Then Microsoft inexplicably introduced Windows Phone 8, which was incompatible with Windows 7 apps. That meant developers had to rewrite their Windows Phone 7 apps for Windows Phone 8. When Windows Phone 8 failed to excite the smartphone market, Microsoft decided to scale Windows 10 down for mobile devices. That meant developers had to rewrite Windows Phone 8 apps to run on Windows 10.
By constantly forcing developers to keep rewriting their apps from scratch, Microsoft insured that their smartphone operating system would never have as many apps as Android or iOS. They also insured that developers wouldn't make money on Windows Phone, so they had a better chance of making money developing for Android or iOS instead.
Microsoft's lack of vision also created another problem. When Microsoft created Windows Phone 7, they designed it solely for smartphones. Then Apple introduced the iPad, running iOS. Suddenly Microsoft realized that Windows Phone 7 couldn't scale up to tablets, so they created a new tablet operating system called Windows RT.
Unlike iOS that allowed apps to run on either the iPhone or iPad, Microsoft chose to focus on Windows Phone 7 for smartphones and Windows RT for tablets. That meant Windows Phone 7 apps couldn't run on Windows RT tablets and vice versa. This insured that neither Windows Phone 7 or Windows RT would be able to support each other by sharing common apps.
Once both Windows Phone 7 (later Windows Phone 8) and Windows RT failed, Microsoft dumped both and redesigned Windows 10 for both smartphones and tablets. Once again, Windows 10 is starting from scratch again by forcing developers to rewrite their apps for Windows 10.
By failing to plan ahead, Microsoft has wasted time and money redesigning operating systems that they abandon shortly afterwards. Now with Windows 10, Microsoft finally has a plan, but they've wasted so much time they're still behind and likely never to catch up in the smartphone or tablet market.
Windows Phone 7/8 is proof that technical specifications mean nothing without a long term vision to go along with it. Windows Phone 7/8 was technically a decent operating system, but technical specifications are only useful if they provide a useful feature for the user. Companies that forget this are doomed to make expensive and wasteful mistakes all the time. Just ask Microsoft.
To read more about the constantly changing problems of Microsoft's phone operating system strategy, click here.