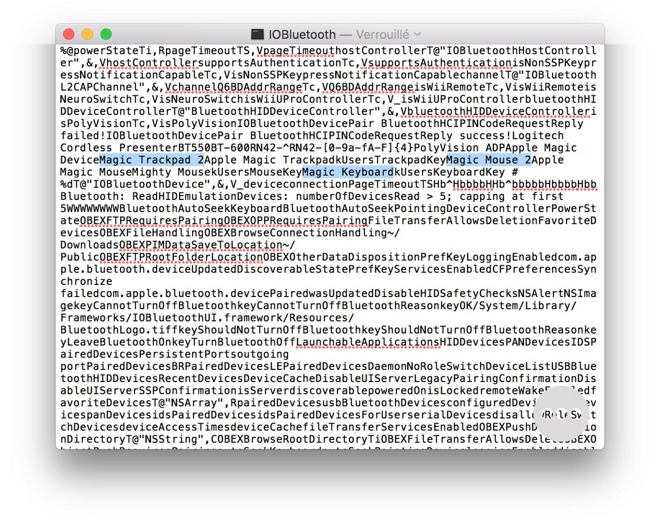 What it is: In the latest OS X beta, code reveals updates to Apple's mouse, trackpad, and keyboard.
Microsoft recently surprised everyone by releasing a laptop called the Surface Book. Unlike most laptops, the Surface Book's screen can be detached so you can use it as a tablet. While this will likely keep Windows enthusiasts from switching to a Macintosh, it's already behind in the user interface compared to the Macintosh.
The latest OS X beta reveals Apple is planning second generation products for their Magic Mouse, Magic Trackpad, and Magic Keyboard. One rumor suggests that these devices will be wireless and include a rechargeable battery so you don't have to keep replacing AA batteries. However the more interesting feature will be the addition of Force Touch.
Force Touch first appeared on the Apple Watch and migrated to the track pad of the latest MacBook Pro laptops. Then Force Touch got renamed 3D Touch for the iPhone 6s so it's likely that the newest Magic Mouse 2 and Magic Trackpad 2 will also incorporate Force Touch as a way to interact with the computer.
While Windows PCs still rely on older trackpads, Macintosh computers will be able to use Force Touch with the latest version of OS X and a magic Mouse 2 or Magic Trackpad 2. Force Touch will be a new way to interact with the Macintosh that can provide shortcuts much like right-clicking currently does. How useful Force Touch will be depends on the software but Force Touch should be able to provide shortcuts for performing common tasks.
If Force Touch proves useful on the Macintosh as it already appears on the iPhone 6s, then the Macintosh will have an advantage over Windows and Linux PCs that lack similar Force Touch features. This will be like using a Macintosh with a mouse while trying to use a Windows PC without one.
Of course it all depends on how useful Force Touch might be for a mouse and trackpad. However useful it might be, you can be sure that Windows and eventually Linux will try to copy that, but that requires integrating both hardware and software.
Adding Force Touch features in software is fairly simple, but software is useless without hardware to go along with it. That means every PC manufacturer will have to add Force Touch hardware in the form of a trackpad or mouse to take advantage of Force Touch in the operating system. it can be done, but it already highlights the distance Apple is starting to put between the Macintosh and ordinary PCs.
Force Touch won't be just a gimmick but a new way to interact with devices. With Force Touch, Apple has created a new way to use devices. Notice that today's smartphones, smart watches, and computers currently lack similar Force Touch features, but given enough time, they'll all start to add it, thereby validating the worth of haptic feedback as a user interface feature.
Force Touch alone won't convince people to abandon Windows for a Macintosh, but it's just one more way that Apple has innovated a new way to use a computer while rivals do not.
To read more about the upcoming Magic Mouse 2, Magic Trackpad 2, and Magic Keyboard, click here.