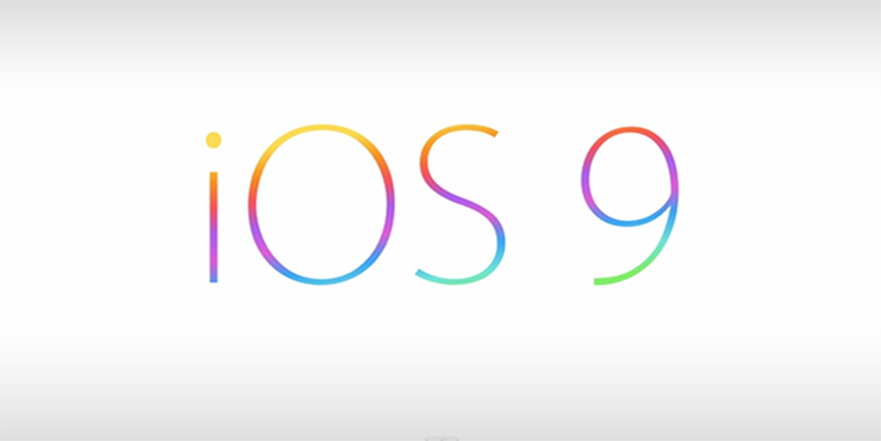 What it is: iOS 9 is Apple's latest version of its iPhone and iPad operating system.
There will always be an ongoing debate on whether iOS is better than Android or vice versa. After Apple recently released a free Android-to-iOS switching app, many Android supporters angrily denounced the app with low scores. Such anger towards Apple makes no sense when you realize that without iOS, Android would have been a Blackberry clone.
Before Apple introduced the iPhone, Blackberry ruled the smartphone market so Google was positioning Android to mimic Blackberry. As soon as Apple introduced the iPhone, Google's engineers immediately switched directions to mimic the iPhone. After one of Google's engineers saw the iPhone, his initial thought about Android was "We're going to have to start over."
Over the years, Android has offered some features that iOS didn't offer (and vice versa). Beyond being the major influence behind the design of Android, iOS also has one other huge advantage. Forget about the latest features in iOS 9 since every new operating system release crams in plenty of new features. What makes iOS 9 truly great is Apple's vision that guides its future development.
Each time Apple releases a new version of iOS, they support older iPhone and iPad models up to a certain point. That means you can still use your older iPhone or iPad and still enjoy most oft he latest operating system features that don't rely on newer hardware. With Android, manufacturers have zero incentive to update their devices because they don't make money giving out free Android updates. Their incentive is to get you to buy a new Android device if you want the latest Android operating system. While some Android manufacturers allow operating system updates, far too many don't or make the process difficult for the average consumer.
Beyond getting free operating system updates for older models, iOS also was designed for the future. When Apple first introduced the iPhone running iOS (then called iPhone OS), Google and Microsoft quickly mimicked it with Android and Windows Phone respectively. In 2010 when Apple introduced the iPad running iOS and capable of running iPhone apps, both Google and Microsoft are caught flat-footed.
It took Google several versions until Android was finally workable on tablets. Microsoft originally designed Windows Phone as a phone operating system, so instead of modifying it for tablets, they came up with a new tablet operating system called Windows RT, which wasn't compatible with Windows Phone. If you had a Windows Phone app, you couldn't run it on a Windows RT tablet and vice versa. Needless to say, this didn't help the popularity of either Windows Phone or Windows RT.
Early Android tablets were an embarrassment. Motorola offered their Xoom tablet that quickly died. Now Android has finally stabilized enough to run on tablets, just as Apple introduced the iPad Pro with the Apple Pencil, which means Google will need to modify Android to detect stylus input more precisely to create lag-free input like the Apple Pencil and iPad Pro screen can do.
With the introduction of 3D Touch on the iPhone 6s, Android and Windows 10 will need to support this new form of interaction as well if they want to compete against Apple in the smartphone and tablet market.
What separates iOS from Android and Windows is that Apple had the foresight to design iOS for the future. Not only did iOS adapt from smartphones to tablets, but iOS is now the basis for watchOS and tvOS.
Google has been trying to adapt Android for wearables like smart watches while Microsoft doesn't run Windows 10 on the Microsoft Band. In the meantime, Apple has made it easy for developers to create apps for iOS, watchOS, and tvOS since they all share the same basic operating system. iOS even shares many similarities with OS X which makes it easy for an Apple developer to create Macintosh, iPhone, iPad, Apple Watch, and Apple TV apps.
If you're an Android developer, you can't easily port your code to run on a PC that uses Windows or a Macintosh that uses OS X. If you're a Windows developer, you have a much smaller market for smartphones and tablets running Windows, and you'll need to learn new ways if you want to write programs for the Microsoft Band since it doesn't run Windows 10. In other words, Android and Windows provide developers with a mess.
By extending iOS to conquer the mobile market (smartphones and tablets), wearables (Apple Watch), and smart TVs (Apple TV), iOS will likely power the major computing markets of the future.
Microsoft still dominates the PC market, but that market is fading from importance much like the mainframe and minicomputer market faded with the shift towards cheaper PCs.
The future is mobile, wearables, and TV and that's where iOS shines and where Android and Windows do not. The future is iOS in the same way that the future was once MS-DOS instead of CP/M-80. If you insist on avoiding iOS, you can already see your future by seeing how many opportunities CP/M-80 users had after the rest of the world shifted to MS-DOS.