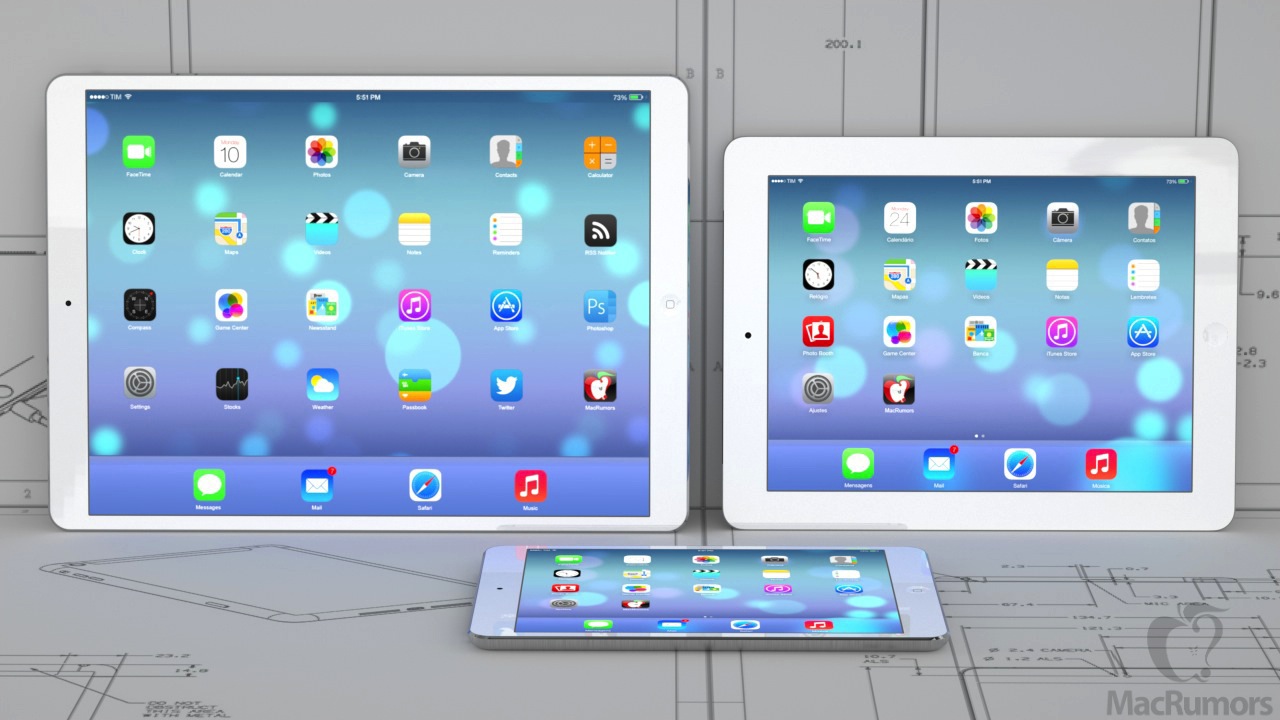 What it is: The rumored iPad Pro is supposed to be bigger than the regular iPad Air and offer an optional keyboard and stylus.
One rumored Apple product has been the iPad Pro. The rationale for the iPad Pro is that a bigger screen tablet (12-inch) would provide more screen space while an optional keyboard and stylus would let you type on a physical keyboard while using a stylus to point and draw on the surface of the screen. Yet Microsoft has been selling such a device for years called the Surface Pro tablet. Despite the similarities, the philosophy behind each product is different.
With the Surface Pro, Microsoft is trying to take a desktop operating system (Windows) and morph it into a tablet. With the rumored iPad Pro, Apple is trying to take a mobile operating system (iOS) and morph it into a laptop computer.
As a result, the Surface Pro excels as a super portable laptop but is much weaker as a tablet. Likewise, the iPad Pro will excel as a tablet and offer a weaker laptop computer experience since it will run apps instead of full blown programs like Microsoft Excel with all its fancy features that you likely won't need or use in a mobile device.
So the real question isn't which is better but which is better for your needs. The Surface Pro is better if you want to take desktop applications on the road. Microsoft Excel is considered the most powerful spreadsheet on the market with Pivot Tables and a huge library of functions for calculating scientific, mathematical, or accounting equations. That type of work is best done at a desk, but can also be done on the road as well.
The iPad Pro is geared more for mobility, not just portability. While the Surface Pro is best used on a flat surface, the iPad Pro can be used while holding it. As a result, its interaction with the user will likely be shorter and more limited. The purpose of iPad apps is to provide solutions in a far shorter amount of time. That's why restaurants use iPads to take orders instead of a Surface Pro. Both could do the job, but a Surface pro is designed for longer interaction while an iPad Pro is designed for shorter interactions.
The Surface Pro is meant to give you portability. The iPad Pro is meant to give you mobility, computing power on the go while standing or sitting down. Nobody will likely create complex Excel macros in their spare time, but they may browse a spreadsheet in that same amount of time.
If power is more important to you, then a Surface Pro will likely meet your needs. If mobility is more important to you, then an iPad Pro will likely meet your needs. The two are trying to merge so it's a race to see whether desktop applications can be touch friendly fast enough or whether tablet apps can become powerful fast enough. Given these choices, I'm betting the iPad Pro will win since it's easier to add more software power to an app than it is to totally redesign a desktop application for touch gestures.
The Surface Pro's sales prove there's a market for power and mobility. The final question is whether the answer is a Surface Pro or an iPad Pro.