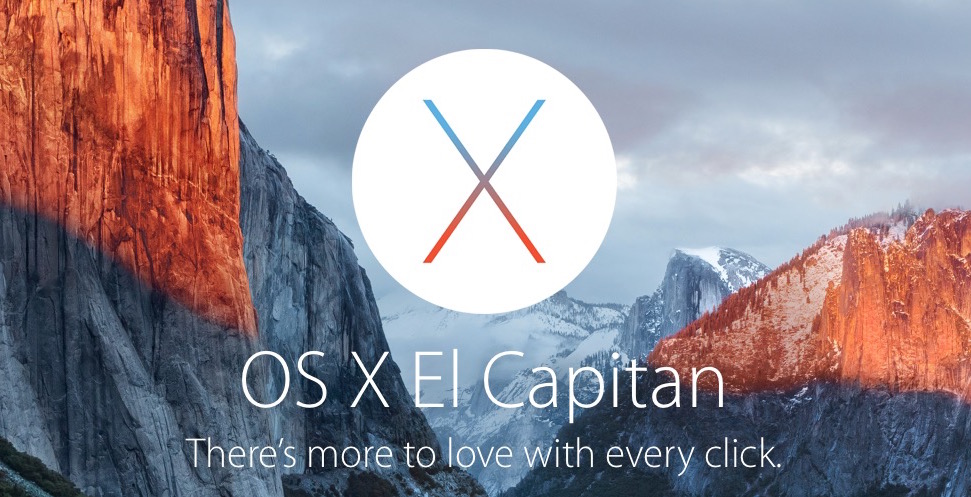 What it is: El Capitan is Apple's latest version of their Macintosh operating system that will be available on September 30.
El Capitan is Apple's latest version of OS X. What makes El Capitan useful isn't just that it adds new features and squashes bugs (while likely adding more bugs in the process). The main importance of El Capitan is that it's just one of many of Apple's long line of free operating system upgrades.
Back in the old days, people had to buy an operating system. Once you had an operating system, you had to buy a new one and each new operating system version often cost $100 or more.
The first shift of change came when Linux appeared as a free, open source operating system. Initially Linux required technical skill just to install, let alone to use, but now practically anyone can install Linux with little problems. With Linux so freely available, it still struggles in attracting novices, but many technical savvy users have little problems using Linux and even novices can install and use Linux if they're willing to try.
The next shift in the operating system market came when Apple started offering free operating system upgrades for the Macintosh. Essentially Apple makes their money selling hardware so improved versions of OS X simply helps sell hardware. If you want a new version of OS X, Apple will cheerfully let you have it for free.
The combination of free OS X and Linux operating systems helped commoditize the operating system market. Microsoft used to make tons of money selling operating systems starting with MS-DOS and then graduating to Windows. Now that other operating systems are free, even Microsoft had to resort to giving away Windows 10 for free for the first year. After that first year, can Microsoft still sell Windows 10? Maybe, but the days of making money selling operating systems is long gone.
Look back to the days of compilers. In the 80's, Borland International made a ton of money selling Turbo Pascal and later Turbo C. Microsoft countered with QuickC and QuickBasic along with their professional compiler versions of C and BASIC. A host of other companies sold compilers too such as Symantec. Then something happened.
Free compilers started to appear and they were initially poor and slow, but they kept improving. Much like Linux kept getting better and easier to use, so did free compilers like GCC get better and faster. Apple nearly killed the Macintosh when they shifted from 68000 processors to PowerPC processors, and forget about offering compilers so people could make PowerPC programs. Another company called Metrowerks saved Apple by release a compiler called Code Warrior.
When Apple made the shift from PowerPC processors to Intel processors, they were ready with their Xcode compiler. Initially Apple sold their compiler for $4.99, but then they made it free. The idea is that instead of making money from developers, you give developers the tools to make programs for your operating system. That in turn helps sell the Macintosh and sales of the Macintosh fund development of OS X and Xcode.
So by giving away Xcode and OS X, Apple makes it easy for people to use and develop for the Macintosh. Ultimately OS X and Xcode are nothing but free ways to get more people to buy a Macintosh.
With free compilers and free operating systems, the compiler and operating system markets have effectively been gutted. No startup would get any money if they tried to sell a new operating system or a compiler. Yet selling compilers and operating systems is still how Microsoft makes money. Free compilers and operating systems completely challenge Microsoft's business model, which is why they're shifting to services like Office 365 as fast as possible.
When comparing computers, you can either pay for future upgrades with Windows or get free upgrades with Linux or OS X. Which looks like a better option?
The operating system market, like the compiler market, is gone for good. Free operating system upgrades won't hurt Apple one bit and will actually help sell more products. However free operating system upgrades will hurt Microsoft. El Capitan isn't just helping sell more Macintosh computers; it's also helping kill the operating system upgrade market as well.