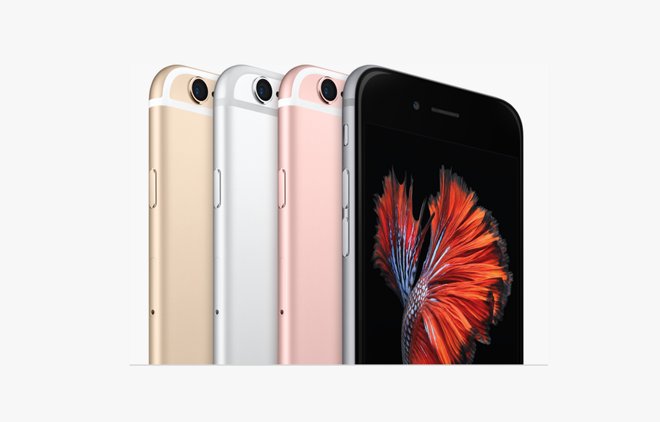 What it is: The iPhone 6s is the latest iPhone model that recently broke previous sales records.
Every year, critics claim the iPhone won't sell because it lacks features that Android phones have had for years. Yet every year Apple manages to sell a record-breaking number of iPhones in the first weekend. Ignoring technical specifications that mean nothing if they don't translate into improved user experience, the iPhone continues to sell each new model because it does offer major features that users want and like.
The two most prominent examples are 3D Touch and Live Photos. 3D Touch detects soft vs. hard presses on the screen so you can view commands without wading through multiple menus. This alone makes the iPhone 6s easier to use, which is a feature that Android phones will have a hard time matching. Wait another year or two for a 3D Touch-like feature to come to Android, and even then it will be useless until more apps take advantage of this new form of user interaction.
Live Photos is another example of an interesting feature that's not necessary, but still interesting and makes ordinary pictures come alive. Although Live Photos does take up more space, it is a unique feature that Android should be able to mimic fairly soon. In the meantime, you won't hear Android supporters claiming the iPhone offers features that you can't find on Android.
While Apple is busy selling 13 million iPhones in one weekend, Blackberry managed to sell 800,000 devices in the second quarter. That's actually down from the 1.4 million they sold in the previous quarter, which tells you how far Blackberry phones have dropped in popularity. Will Blackberry ever regain their once dominant lead? You might as well ask if Kodak will ever overtake digital photography with film cameras or if Borders Books will ever overtake Amazon by opening more retail stores.
The reason why people buy Apple products is because they trust the products to work as advertised and to make features easy to use. That's what critics fail to understand when they attack Apple. Most critics look at all the features Apple products lack while ignoring the idea that features are useless if they're not easy for most people to use.
One major example of this is the file system found in desktop operating systems like Windows, OS X and Linux. Most novices have trouble understanding the concept of folder hierarchies and files. They easily lose files and forget where they put them. Using a file management program like Windows Explorer or OS X's Finder won't help these people because they don't understand how files and folders work in the first place.
That's why iOS keeps files linked to the app that created them so all you need to do is find the app and search through the files that particular app created. Critics who dismiss iOS because it doesn't have a file system should also criticize a Lamborghini because it lacks a crank in the front to start the engine.
People don't keep buying Apple products and breaking sales records every year because they want a cheap product that's hard to use and poorly supported. Apple will continue selling a record breaking number of iPhones every year as long as they keep developing products that people want with features that people can understand. Other companies can continue selling products that people don't want (Blackberry) with features that don't translate into greater user satisfaction.
Apple shows how to make money selling products that people want. Blackberry and other companies show how to make money selling products meant to deceive the customer (think of bloatware on PCs), products that are poorly supported (think of the lack of Android updates on most smartphones and tablets), and products that aren't as easy to use with few features that people want (think Windows RT).
It's not hard to understand Apple's success unless you think success should only go towards companies that don't care about their customers.