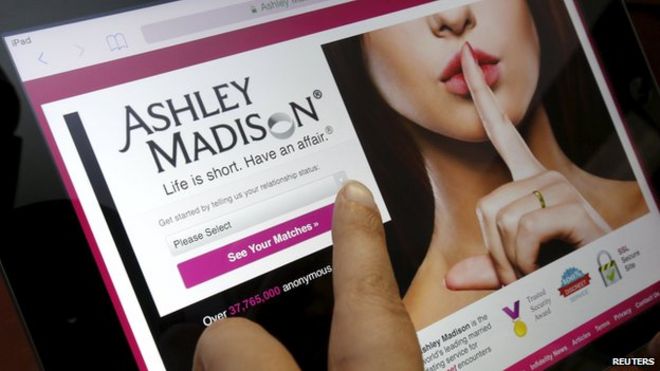 What it is: Ashley Madison is a web site dedicated to help married people find sexual partners for extramarital affairs.
Ashley Madison was a unique and highly profitable web site. Unlike other sites that offer pornography or dating sites, Ashley Madison focused on helping married people find sexual partners. The key to Ashley Madison was that it was meant to keep people's activities secret, but after hackers broke into Ashley Madison's database and leaked their customer data, their customers are no longer able to hide behind a mask of anonymity.
The Ashley Madison leak shows that nothing on the Internet can ever be a secret. Despite security safeguards such as encryption, there will always be a weak link and that weak link is always people.
Here's the number one rule of the Internet. Anything posted anywhere on the Internet will be available to someone eventually forever. If you want to keep something away from prying eyes, never store it on a computer. The second you store it on a computer, it could make its way to the Internet and then it will be forever out of your control.
The lesson learned is simple. It's easier to tell the truth than it is to lie and forever hide that lie. Just look at Josh Duggar first presented himself as a family values, conservative Christian. His first blunder was sexually molesting his underage sisters. Then his second major blunder was getting his name exposed during the Ashley Madison hack where he had two accounts including one that guaranteed an affair.
In the business world, it's easier to admit the truth because then you can go about fixing it. If you hide the truth from yourself, then you'll never know how to take control of your own life and turn it around.
Just ask the delusional former CEOs of Blackberry when confronted with the iPhone. Initially they believed that physical keyboards were crucial for sending e-mail. Then they believed that few corporations would switch to an iPhone. They were wrong on both accounts. By refusing to acknowledge the truth, Blackberry wasted precious time pretending they were going to be all right rather than panicking and making plans right away to deal with the iPhone threat.
In hindsight, there was probably little Blackberry could have done to combat the iPhone. Blackberry's window of opportunity was years before the introduction of the iPhone. The moment the iPhone appeared and Blackberry had nothing to compete against it, they were already doomed.
Telling the truth is always less mentally draining than lying. Lying always requires unnecessary energy to cover up that lie while telling the truth means you have nothing to worry about since you're completely transparent. If the Ashley Madison leak taught us anything, it's that we should all expect the worse case scenario where nothing we put on the Internet will ever be secure. The moment we can accept this truth, we'll better be able to deal with the consequences when the worse case scenario actually occurs.