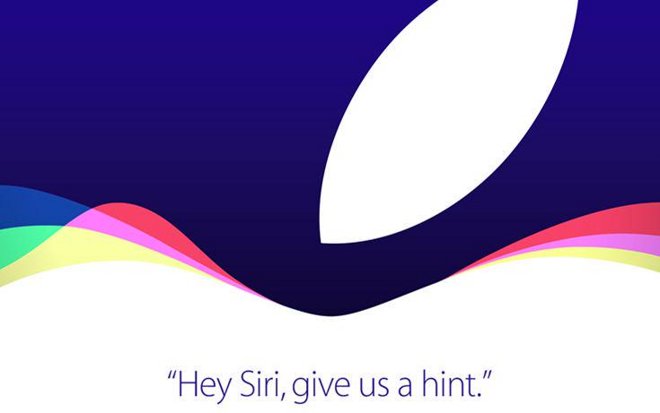 What it is: Apple has rented out the Bill Graham Civic Center in San Francisco for a special event.
Every fall, Apple announces new iPhone models so it's no surprise that Apple would plan an event to announce the new iPhones. What is a surprise is Apple has rented out the Bill Graham Civic Center for nearly a week.
What's unusual is that the Bill Graham Civic Center can hold around 7,000 people compared to the San Francisco's Yerba Buena Center (that can hold 1,470 people) or the Flint Center in Cupertino (that can hold 2,400 people). So if Apple is renting out the Bill Graham Civic Center that's nearly three times as large as their previous venues where they announced previous products, something big is coming on September 9th.
The release of a new iPhone model doesn't justify renting out such a huge space so the consensus is that Apple is releasing a new product of some kind beyond new iPhone models. The two most likely candidates are the iPad Pro with Force Touch, a larger screen, and a stylus, and/or the long-awaited Apple TV.
An iPad Pro may be interesting, but could it justify a large venue? Probably not, which means the Apple TV is likely to appear with integrated HomeKit features that let you control your lights, appliances, and thermostat with your iPhone.
The rumored Apple TV will supposedly not only offer better options than cable for subscribing to the shows you want to see, but may also include its own app store that will turn the Apple TV into a video game console as well as a computer dedicated to entertainment as well. You probably won't be able to run Pages on an Apple TV to do word processing, but you will be able to browse the Internet and watch movies or TV shows in addition to using Apple TV to control your house through HomeKit.
HomeKit looks like the major announcement because it can link an iPhone to an Apple TV and provide greater control over your home so you can remotely lock and unlock doors, turn on lights, change the temperature, and monitor your house with video cameras. The possible uses for HomeKit can be numerous, which justifies a major event to accommodate as many people as possible.
Yet there must be something bigger to justify cramming more people into this special event. Given Apple TV's venture into movies and TVs, there could be major partnerships announced between TV networks and movie studios that can drastically change the way we watch TV shows and movies, or play video games.
Whatever is coming on September 9th, it's definitely not just another announcement for a new iPhone. There's something bigger that means a major new product line. A new Apple TV? Options for cutting the cord to a cable TV company without losing access to your favorite shows and at less cost? Keep your eyes on September 9th. Apple is likely to change the world. Again.
To read more about Apple's rumored September 9th event, click here.