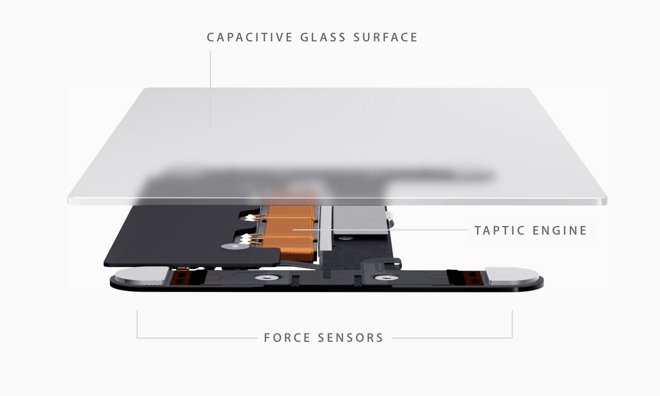 What it is: Force Touch is Apple's latest technology that provides physical feedback and detects gestures involving different types of pressure.
In a review of the Macintosh in The San Francisco Examiner (19 February 1984), John Dvorak wrote the following about the Macintosh, it's graphical user interface, and the mouse used to control it:
"The nature of the personal computer is simply not fully understood by companies like Apple (or anyone else for that matter). Apple makes the arrogant assumption of thinking that it knows what you want and need. It, unfortunately, leaves the "why" out of the equation — as in "why would I want this?" The Macintosh uses an experimental pointing device called a "mouse". There is no evidence that people want to use these things. I don't want one of these new fangled devices."
Obviously most computers now use a pointing device called a mouse or a trackpad. What the Macintosh did with its graphical user interface and mouse was give us a new way to interact with a computer.
In the past, you had to type cryptic commands. Misspell a command or put in a space or comma in the wrong place and your command would fail. Then you would have to retype the whole thing all over again, which was time-consuming, frustrating, and tedious. Yet tech-savvy users cheered this way of interacting with the computer as if it were the only way to use a computer.
Fast forward to today and you can see these same tech-savvy users claiming no one needs new user interfaces. Yet that's exactly what Apple has introduced with Force Touch, their new technology that can detect different pressures and interpret those as different commands. Apple originally created Force Touch for the tiny screen of the Apple Watch, but that technology has already migrated to the trackpad of MacBook laptops. That means you can expect Force Touch to migrate to all Macintosh computers and iPhone models in the future.
Today's Magic Trackpad that many people use to control a Macintosh will eventually get Force Touch technology. This year's iPhone 6S will get Force Touch technology. Force Touch is the new way to interact with computers through physical feedback.
The Macintosh and the mouse gave us visual feedback. Force Touch will give us physical feedback with the Apple Watch being the best example by tapping your wrist when you get an e-mail message or phone call.
Force Touch is going to revolutionize user interfaces as much as the mouse and graphical user interfaces did for personal computers. Watch rivals play catch up to haptic technology that drives Force Touch.
In the future, look at gesture-based interaction, which Microsoft pioneered through their Kinect device, but which they failed to exploit. Apple bought the company that developed Kinect originally (PrimeSense) so you can expect Apple to introduce gesture-based interfaces soon.
Imagine waving your Apple Watch around in a certain pattern to give it commands. Combining the Apple Watch with Force Touch (haptic feedback), Siri (voice-activated control), and gesture-based movements (based on the Kinect), there's going to be far more ways to interact with computers than just typing commands or moving a mouse.
The future is clear in this regard, except for people who fail to recognize that present technology will never remain superior for the rest of eternity.